Category:
How to Connect Apple TV to a Projector | Every Possible Way
We independently research, test, review, and recommend the best products. As an Amazon Associate we earn from qualifying purchases.
Apple TV is undoubtedly one of the best streaming devices for watching high-quality and original content of various categories like drama, feature, fiction, etc. So, when you have many guests at your home, and your Apple TV's screen is not big enough, you can use a projector. Furthermore, a projector can also have a great viewing experience. So, if you're a user of the Apple ecosystem, learn how to connect Apple TV to a projector and enjoy all your favorite shows and movies on a bigger screen.
Learn how to connect Apple TV to a projector | 4 Easy methods
The answer is positive if you're wondering if connecting an Apple TV with a projector is possible. Depending upon the projector that you are using, there are several ways you can use to connect it to your Apple TV. This includes pairing using different cable types as well as wireless connection. So, go through all the methods we have shared here to learn how to connect Apple TV to a projector.
Method 1: Connect your Apple TV to a projector using an HDMI cable
The most effective method of connecting your Apple TV to your projector is via an HDMI cable. With this method, you'll get the best video quality of all the other methods. Just get an Apple TV-compatible projector and connect both devices with an HDMI cable.
Using your old HDMI cable or buying a new one, you can easily build a connection between the two and watch high-quality content. So, go through the steps below to learn how to connect Apple TV to a projector.
Steps on how to connect Apple TV to a projector through HDMI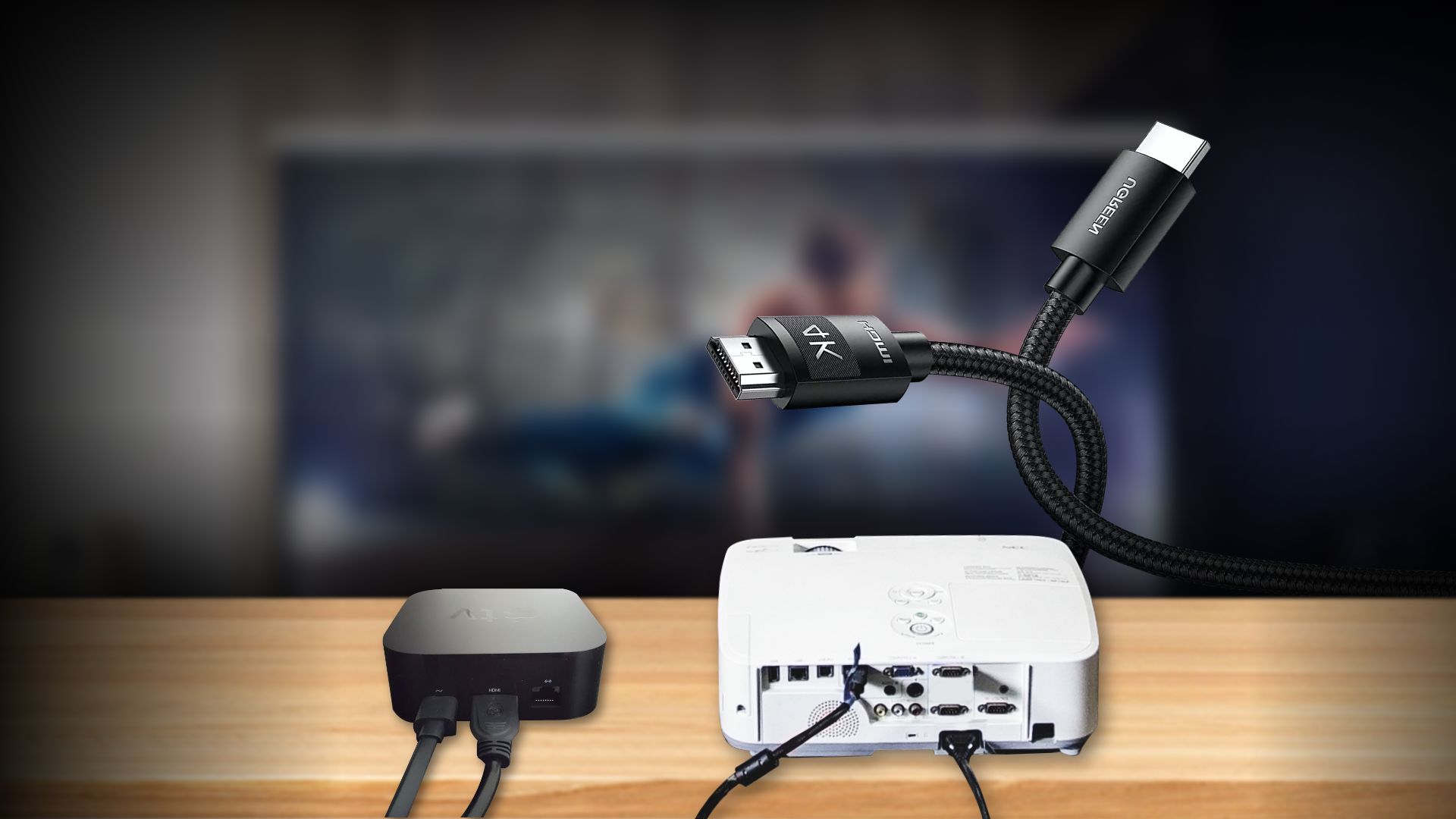 First, ensure that you have the best HDMI cable at your disposal.
Then connect one part of the cable to Apple TV and another part to the projector.
When connected, turn on both devices.
Finally, select HDMI as the source using your remote control.
Best HDMI cables for connecting Apple TV to a projector