Category:
How to Connect Samsung Earbuds to Mac – Step by Step Guide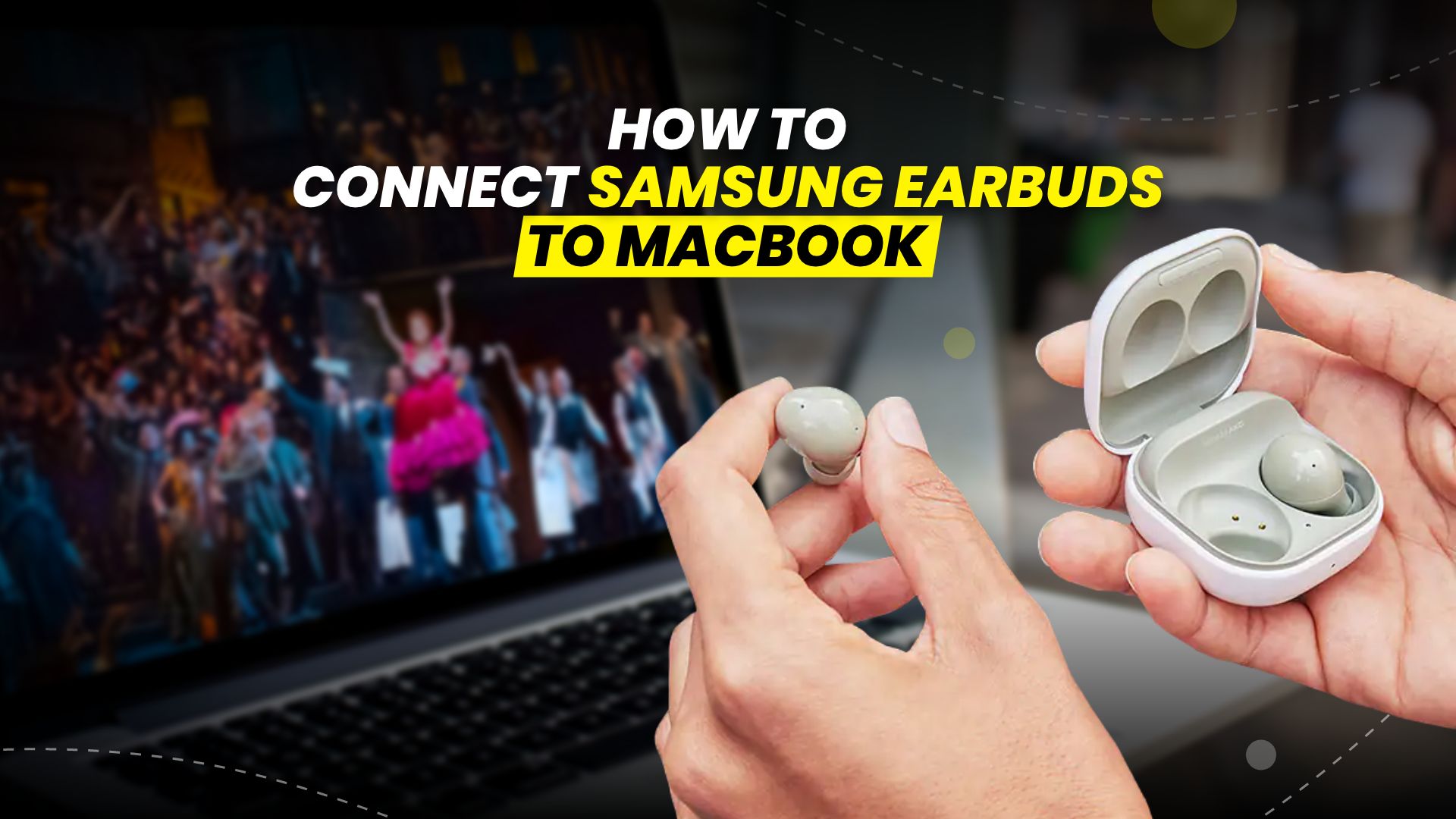 Samsung earbuds or Galaxy buds are the True Wireless Stereo (TWS) solution like Apple's AirPods, and their quality is also up to standard. Therefore, if AirPods are not your thing and you're an avid Galaxy buds user instead, you might be wondering how to use them with Apple peripherals. Don't worry; it's fairly easy because all it needs is the Bluetooth function. Today, let's learn how to connect Samsung Earbuds to Mac for starters.
Connecting Samsung earbuds to MacBook requires as simple as turning on the Bluetooth and earbuds pairing mode. Therefore, these Bluetooth headphones can also be connected to iPhone, iPad, laptops, and Android devices as well.
Yes, every company makes it easy to pair their devices with their own products. For instance, pairing AirPods to an iPhone or MacBook is far easier than pairing them to Android phones. They work better as well and offer more features. Similarly, pairing Samsung earbuds to MacBooks is heftier compared to Samsung phones or Samsung TVs. But it's still simple and works just as fine. Let's talk all about how to connect Samsung earbuds to MacBook in the following.
How to Connect Samsung Earbuds to Mac Laptop
Before we learn how to connect Samsung earbuds to Mac, you should turn on the pairing mode first. If you're connecting your galaxy buds to MacBook for the first time, it will already be in pairing mode. To enter the pairing mode, put the earbuds inside the case and close the lid for about 10 seconds. Then open the case, and it should automatically enter Bluetooth pairing mode.
Once the earbuds are in pairing mode, all that's left is connecting them via Bluetooth. The following process answers how to connect Samsung Galaxy Buds and Galaxy Buds Live to MacBook, MacBook Air, MacBook Pro, iMac, etc. For other Samsung earbuds and Apple devices, the process is the same as mentioned hereafter.
Here's how to pair Galaxy Buds to MacBook
Place your earbuds inside the case for 10 seconds after closing the lid.
Then open the case to enter pairing mode.
Next, open the Bluetooth menu on your Mac from System Preferences.
The earbuds should appear on the list of available devices. Click on Connect to pair them with the MacBook.
Let's see how to disconnect and unpair Samsung buds from MacBook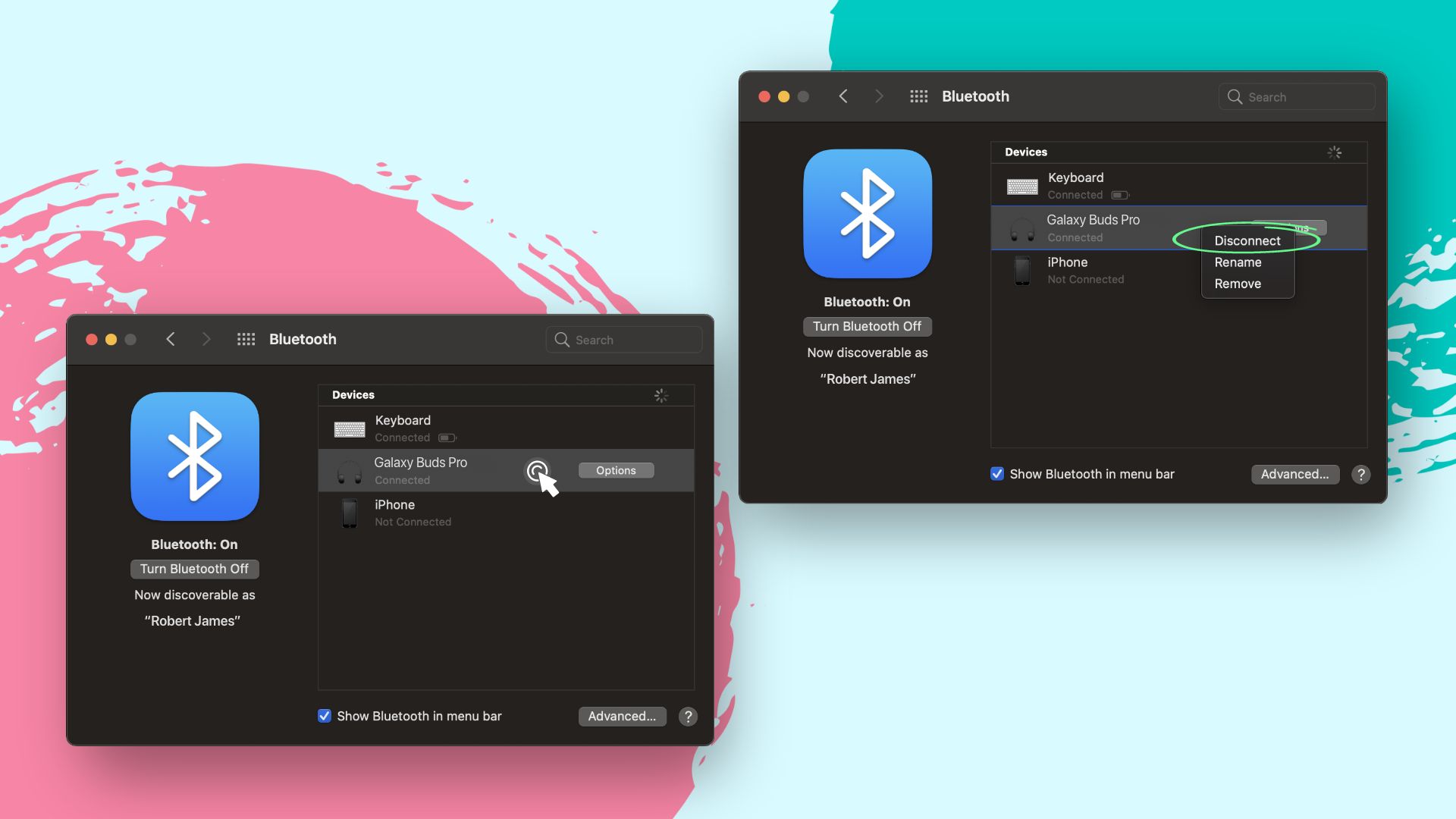 Open your Mac's Bluetooth settings.
From the list of devices, right-click on the earbuds.
Select Disconnect, or tap on Remove to unpair them.
How to put Samsung Galaxy Buds in pairing mode
If your Galaxy buds or Samsung earbuds are already connected to a device, you'd have to enter pairing mode to connect them to Mac or any other device. The following section will answer how to put Samsung earbuds in pairing mode manually.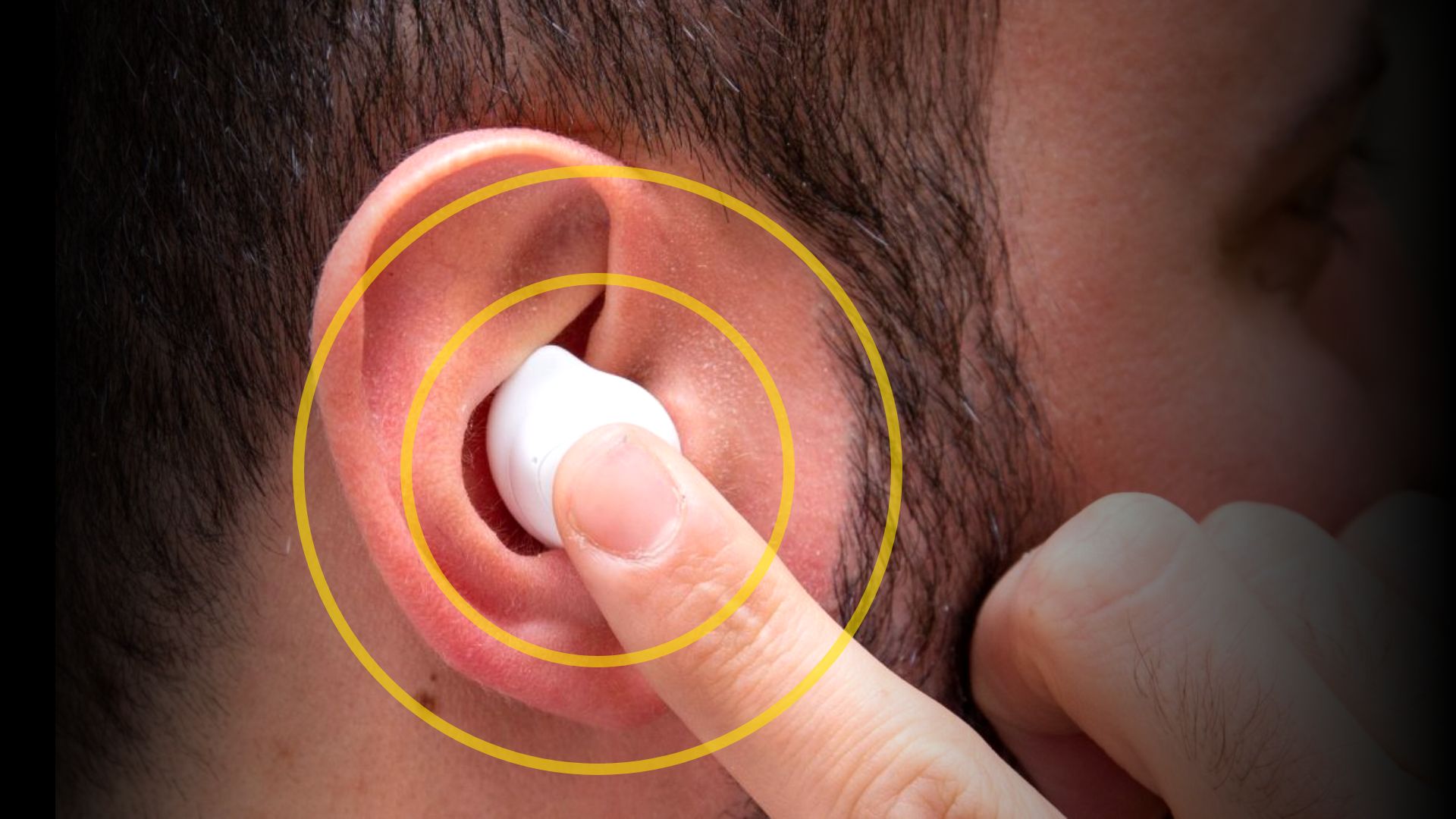 First, place both of the earbuds in your ears.
Each of them comes with a touch sensor. Tap and hold both of the sensors for a few seconds.
Once you hear beep sounds, it means the buds have entered pairing mode. You can now connect them to a new device easily.
Can galaxy buds connect to MacBook?
Yes, you can connect all Samsung buds or Galaxy buds to Mac because it only requires Bluetooth accessibility. In order to pair Galaxy Buds with a MacBook, put the earbuds in pairing mode first. Then go to your Mac's System Preferences>Bluetooth>Galaxy Buds and click on Connect.
How do you put Samsung buds in pairing mode?
To put Samsung earbuds in pairing mode, place them inside the case and close the lid. Wait for around 10 seconds and then open the case; your earbuds should be in pairing mode.
If the earbuds are already connected to a device, you'd have to enter the pairing mode manually. To do this, put both of the buds into your ears and tap on their touch sensors at the same time. Hold until you hear a beeping sound that indicates that the earbuds are now in pairing mode.
Wrap up
In this simple guide on how to connect Samsung earbuds to Mac, we've explored everything about connecting galaxy buds to MacBook. Samsung earbuds offer tremendous sound quality, reliability, durability, and so on. So if you are a Samsung fan using Mac for tasks, connect your favorite buds and experience everything they promise.