Category:
How to Connect Galaxy Watch to iPhone – A Detail Guide
We independently research, test, review, and recommend the best products. As an Amazon Associate we earn from qualifying purchases.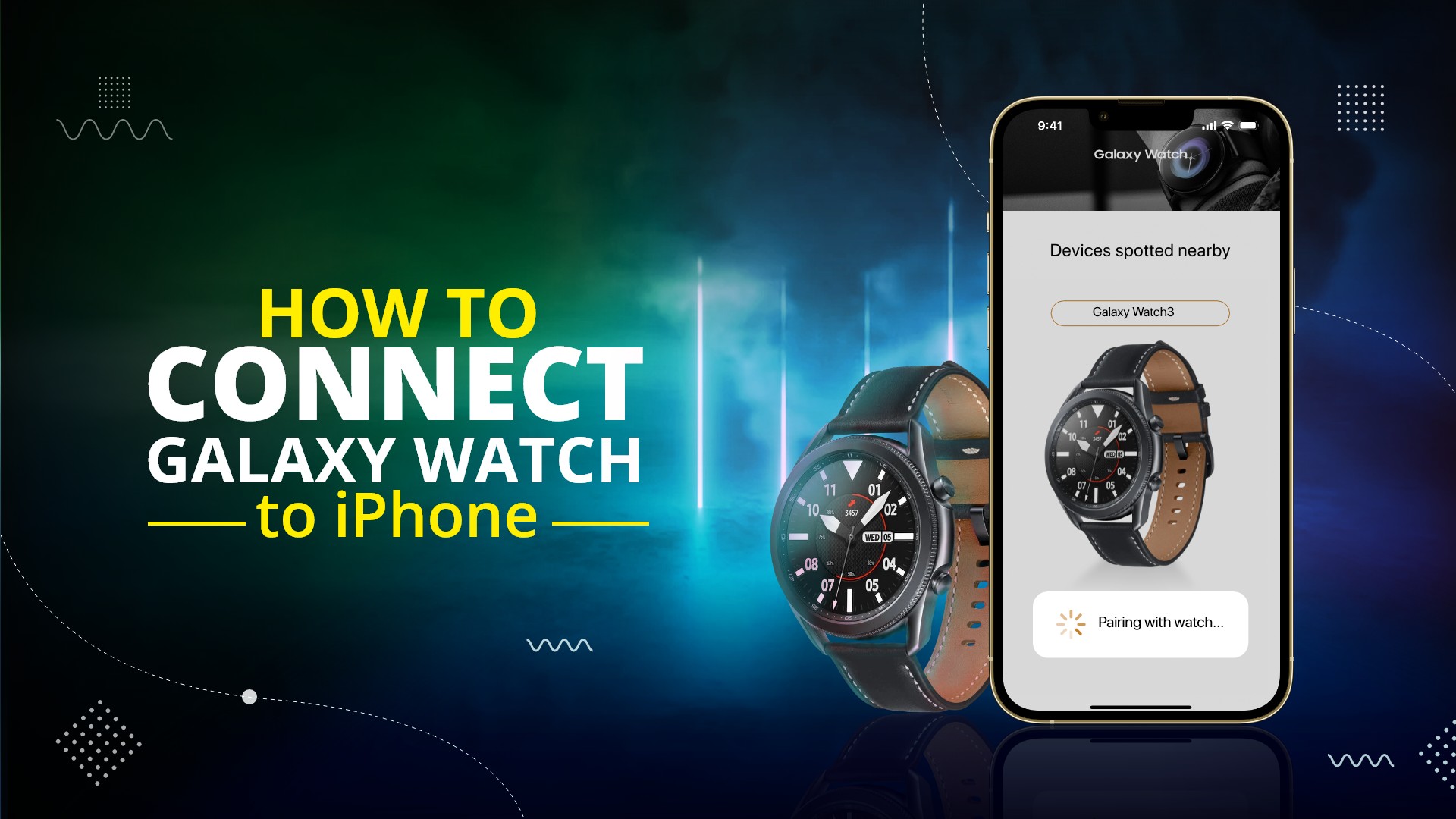 Before we begin
Undoubtedly, Apple and Samsung make the best smartwatches on the market. Both gadgets appeal to two different customer types. Regarding connectivity, several Samsung Galaxy Watch supports both Android and iOS. You could already own an iPhone and a Galaxy Watch and wonder whether to switch to an Apple Watch. This post will provide a thorough tutorial on how to connect Galaxy Watch to iPhone before making a choice. You'll also be able to decide if smartwatches from the same manufacturer provide the optimal user experience.
Learn how to connect Galaxy Watch to iPhone
It is mandatory to get the Samsung Galaxy Watch (Gear S) app from the Apple Store for pairing the Samsung watch to an iPhone. It enables Samsung smartwatches to connect with your iPhone. The process is somewhat different than how you connect an Apple Watch to iPhone.
The Gear S app is more than a basic connectivity app. It has multiple unique features to make the best out of your Galaxy Watch. Remember that without a stable connection,  you will not have access to the settings and functions of the Samsung Galaxy Watch app.
iOS supported Samsung watches include the Galaxy Watch, Galaxy Watch3, Galaxy Watch Active, etc. The upcoming smartwatches from Samsung are also likely to have support for iPhone. Now follow the step-by-step procedure below to learn how to connect Galaxy Watch to iPhone.
Steps on how to connect Galaxy Watch to iPhone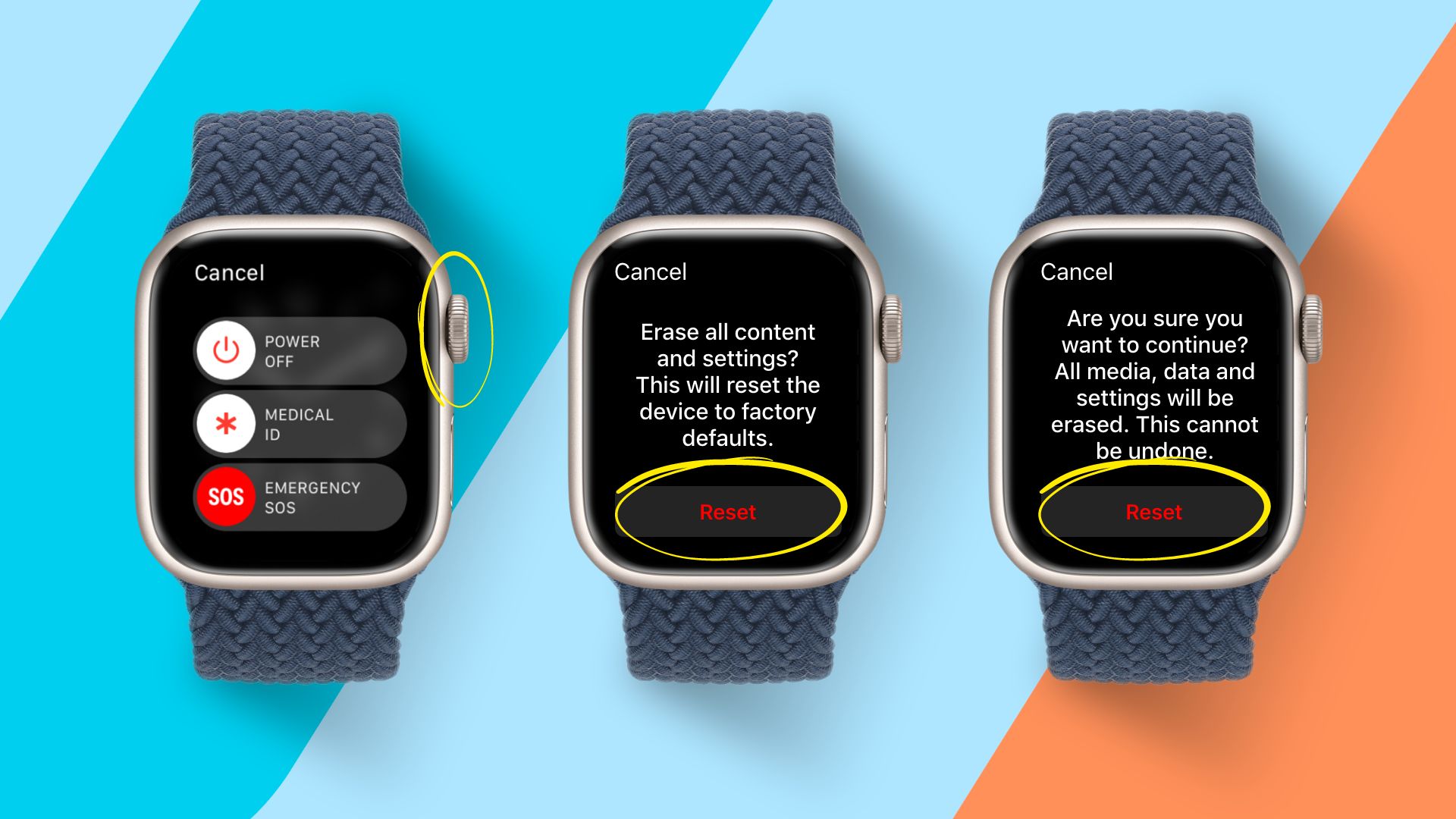 First, get the Samsung Galaxy Watch (Gear S) app from the App Store.
Launch the app on your iPhone.
When prompted, tap OK to enable Bluetooth.
Now, tap on the Start The Journey button.
Select the watch from the app that matches the watch in your hand.
Wait for the app to establish a connection between your iPhone and Galaxy Watch.
Finally, your Galaxy Watch is ready to roll after a successful pairing.
What functions are available or unavailable on a Galaxy Watch paired with an iPhone?
Smartwatches are not cheap, and you should consider checking their features before purchasing. The Samsung watches are one of the best in the market, but they work best on Android devices. For this reason, it will be wise to check the features you are getting when using a Galaxy Watch with your iPhone.
Features like phone calls, notifications, heart rate monitor, fitness and sleep tracking, and music playback features work well. However, the Galaxy Watch does not support texting when connected to an iPhone. Moreover, the text messages from third-party apps are only displayed as a notification. Unlike an Apple Watch, you can't reply from your Galaxy Watch. The same happens with E-mail, as your device will only get the push notification.
Apart from these drawbacks, one other thing you may want to note is the partial support for the voice assistant (Bixby/Siri) feature. You will be able to make calls or set up alarms, but the fluidity of an Apple Watch to iPhone combination is missing.
Don't take this criticism of a Galaxy Watch support for iOS wholeheartedly. The Galaxy Watch series is still one of the best choices for users who do not mind a few lackings. On the contrary, if you are a long-time iPhone user, you may want to give Apple Watch a shot. Because only then you will benefit from all the smartwatch's perks.
Final thoughts
Smartwatches are pushing the boundaries in every release. No matter if it is from Apple or Samsung, a smartwatch can genuinely elevate your digital experience. The latest smartwatch features are astounding, and we are glad users have multiple options. Before reading this guide, you may have wondered if the Galaxy Watch works with iPhone devices. In this post about how to connect Galaxy Watch to iPhone, you have discovered how easy it is to use a smartwatch from a different platform. Additionally, we tried to give you a comprehensive idea of what features you are getting for using a Samsung watch with an iPhone.
For more constructive articles, you can check our take on how to connect Apple AirPods to Samsung TV. Alternately, you can learn about unlocking an Apple Watch without iPhone.