Category:
How to Connect Smartwatch to iPhone
We independently research, test, review, and recommend the best products. As an Amazon Associate we earn from qualifying purchases.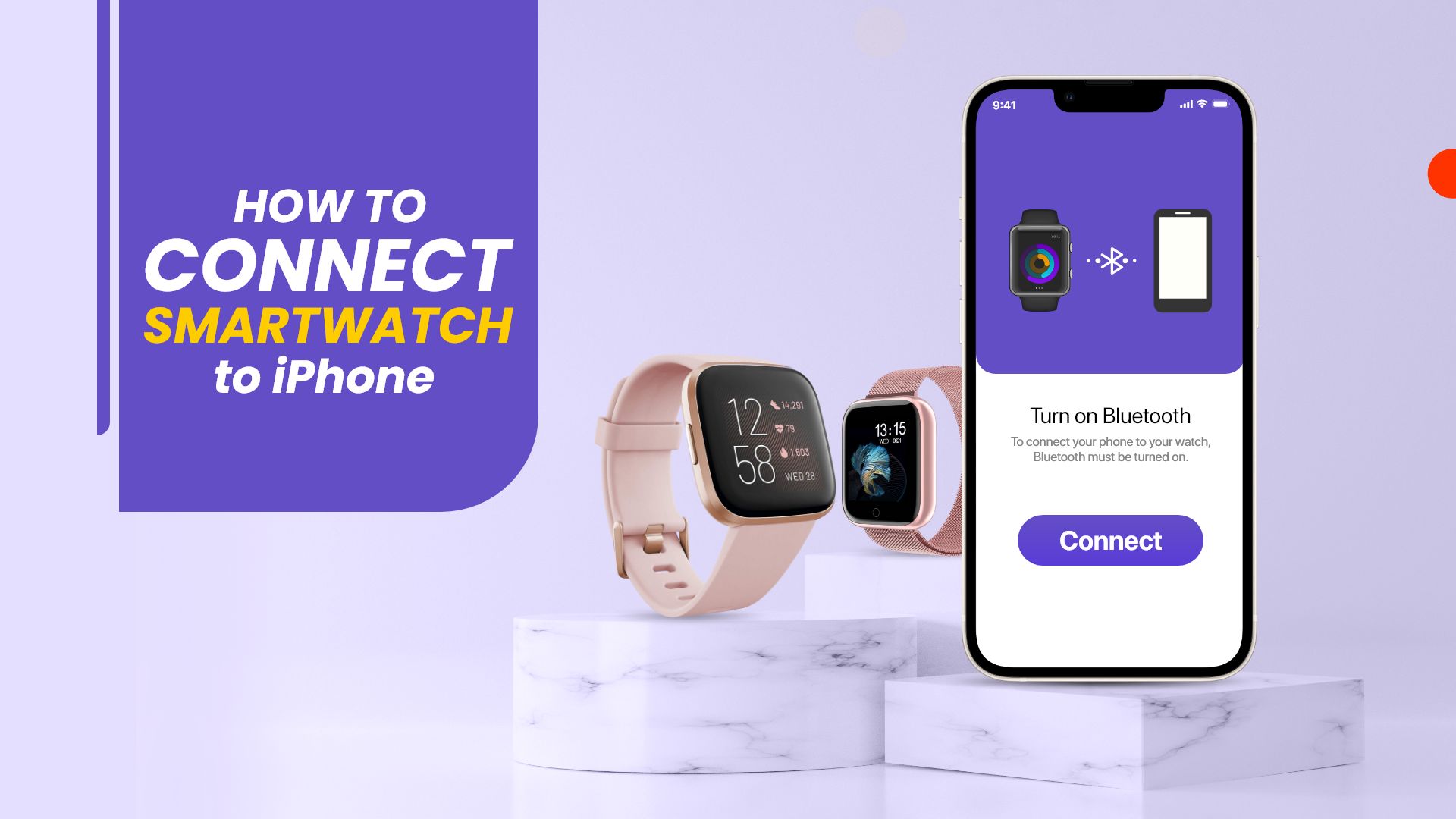 Smartwatches are one of the most popular wearables these days, and their use is only increasing. They're great for activities, fitness tracking, health monitoring, etc. And when paired to your iPhone, you can track and keep updates on your fitness goals without any sweat. And in order to do that, you need to know how to connect smartwatch to iPhone.
Without any doubt, the best smart wear for iPhone is the Apple Watch itself. It is arguably the best smart wearable overall. However, you can make an android smartwatch connect to iPhone as well. In the following, we'll discuss how to pair any smartwatch with iPhone.
How to Connect Smartwatch to iPhone | Apple Watch and Android
The processes on how to connect smartwatch to iPhone require respectable apps that help the pairing system. For instance, you want to know how to pair Apple Watch with iPhone? You need to download the Watch app from the App Store to do that. Although, unlike Apple Watches, Android smartwatches can come with their own application. Depending on the brand, companies launch their own apps to run their smart wearables.
Google has the Wear OS app that supports some of the most popular android smartwatches. Wear OS-supported watches can easily be paired with iPhones through the app. So if you were wondering how to connect Android smartwatch to iPhone, you need the Wear OS app from the Google Play Store.
Another way to connect smartwatches to iPhone is by using native apps. For example, Garmin watches use the Garmin Connect app, or Amazfit watches connect to iPhone through the Zepp app. Let's explore all the ways you can connect and set up a smartwatch on your iPhone.
How to connect Apple Watch to iPhone
Apple Watches are the easiest to connect and set up with iPhones. Since they use similar chips and are specially designed for each other, pairing Apple Watch with iPhone is effortless, secure, and fast. All you need is the Watch app which can be downloaded from the App Store.
However, before connecting your Apple Watch to iPhone, make sure your iOS version is updated to the latest. And keep in mind that you need to turn on Bluetooth for pairing any smartwatch with your iPhone, including Apple Watches. So if you were wondering, how to connect my Apple Watch to my iPhone? Then follow the steps below —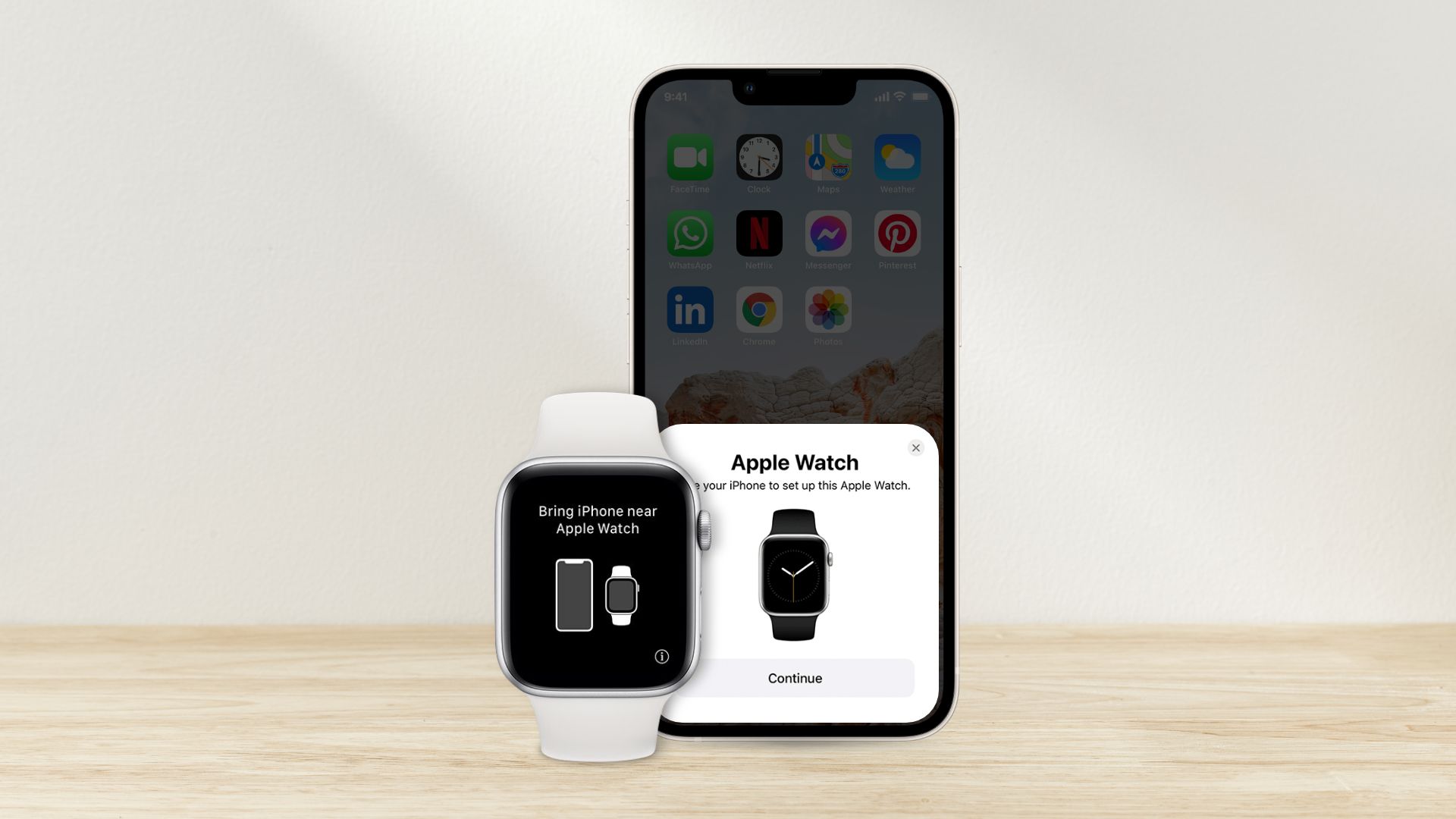 Put on the Apple Watch.
Press and hold the watch's side button to turn it on.
Unlock your iPhone and wait for the watch popup.
Then tap on Continue on the bottom of the iPhone screen.
Next, select Set Up for Myself.
How to put Apple Watch in pairing mode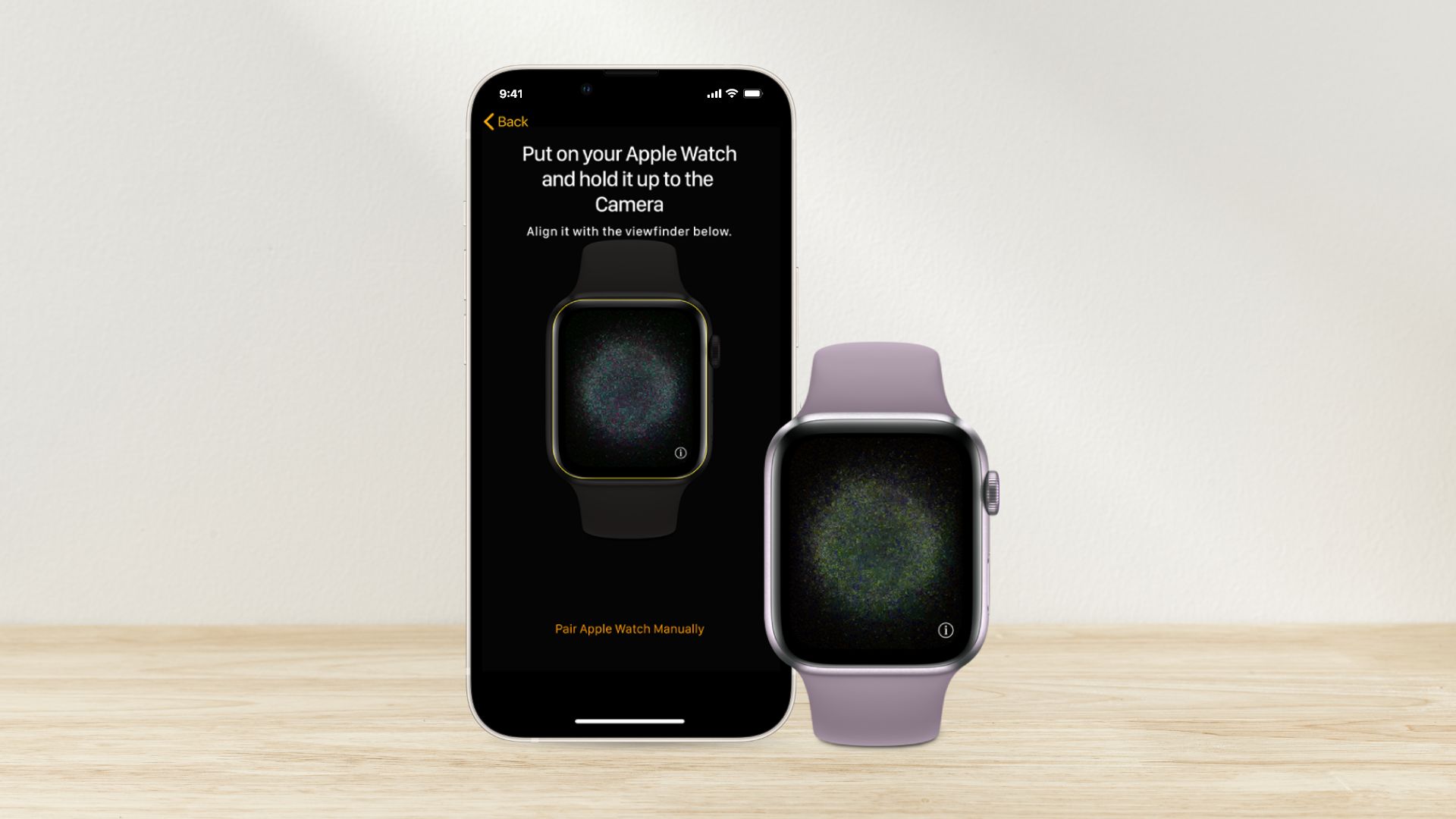 Once the iPhone camera scanner appears, wait for the Apple Watch pairing screen.
Then point the camera over your Apple Watch screen.
It will take a second, and that's it. Your Apple Watch is now paired with the iPhone.
Steps on how to set up a new Apple Watch on iPhone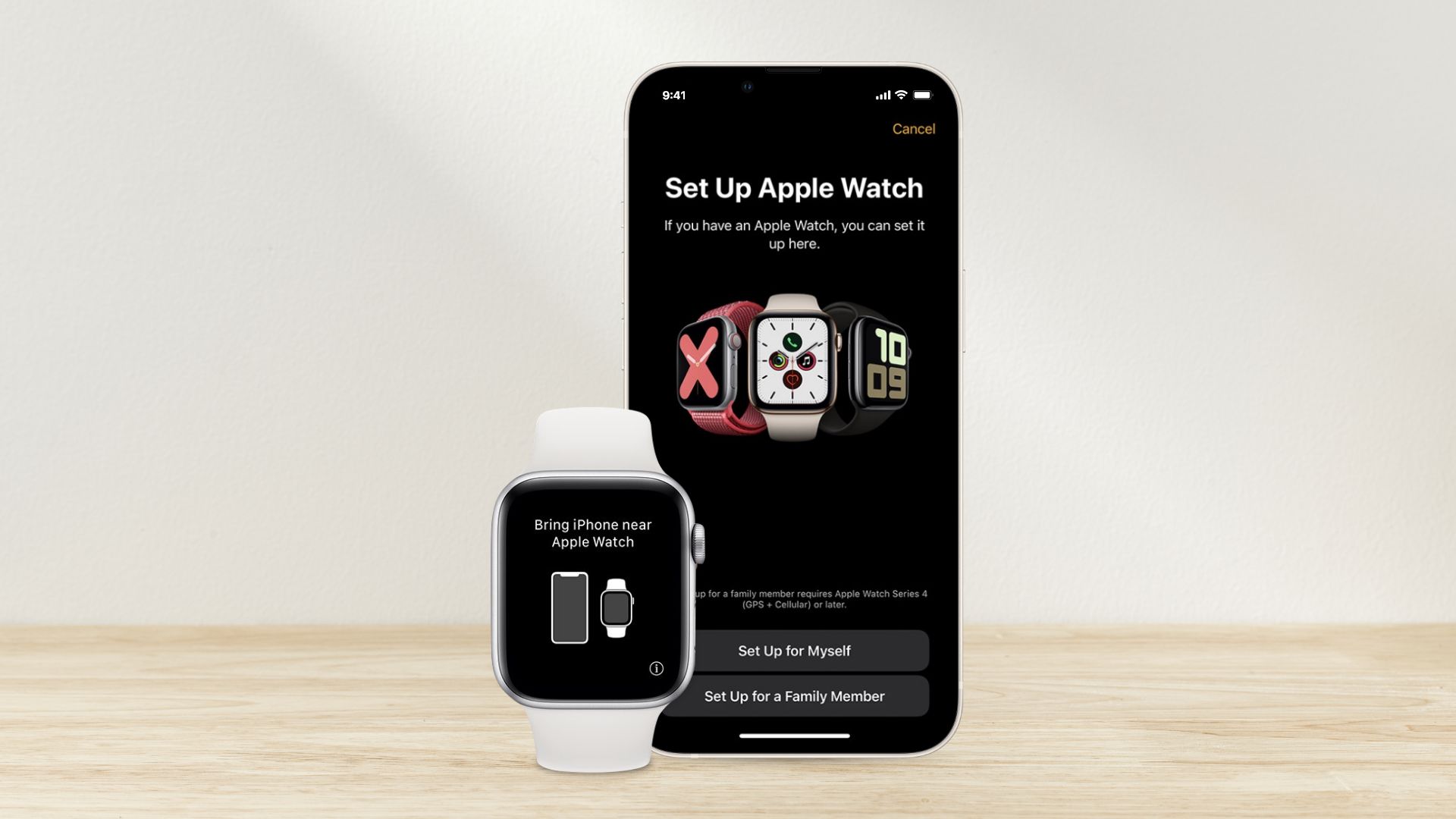 After the pairing is complete, tap on the popup message Set Up Apple Watch.
Enter your Apple ID and Password when prompt.
Go through a series of simple processes to personalize your watch.
Then tap on Continue. It will sync Apple Watch with your iPhone.
Finally, you'll see a notification saying your Apple Watch is ready.
Press the Digital Crown to start your watch.
How to connect Android smartwatch with iPhone
Can you use an Android smartwatch with your iPhone? The answer is, Yes. Since smartwatches primarily need Bluetooth to connect with a smartphone, nearly all of them can connect to iPhones. You can pair a smartwatch with iPhone via the Wear OS app, or you can use the native app provided by your watch brand. However, it's best to use Wear OS by Google if supported. So, let's check out how to connect an Android wear and iPhone.
How to connect smartwatch to iPhone using the Wear OS app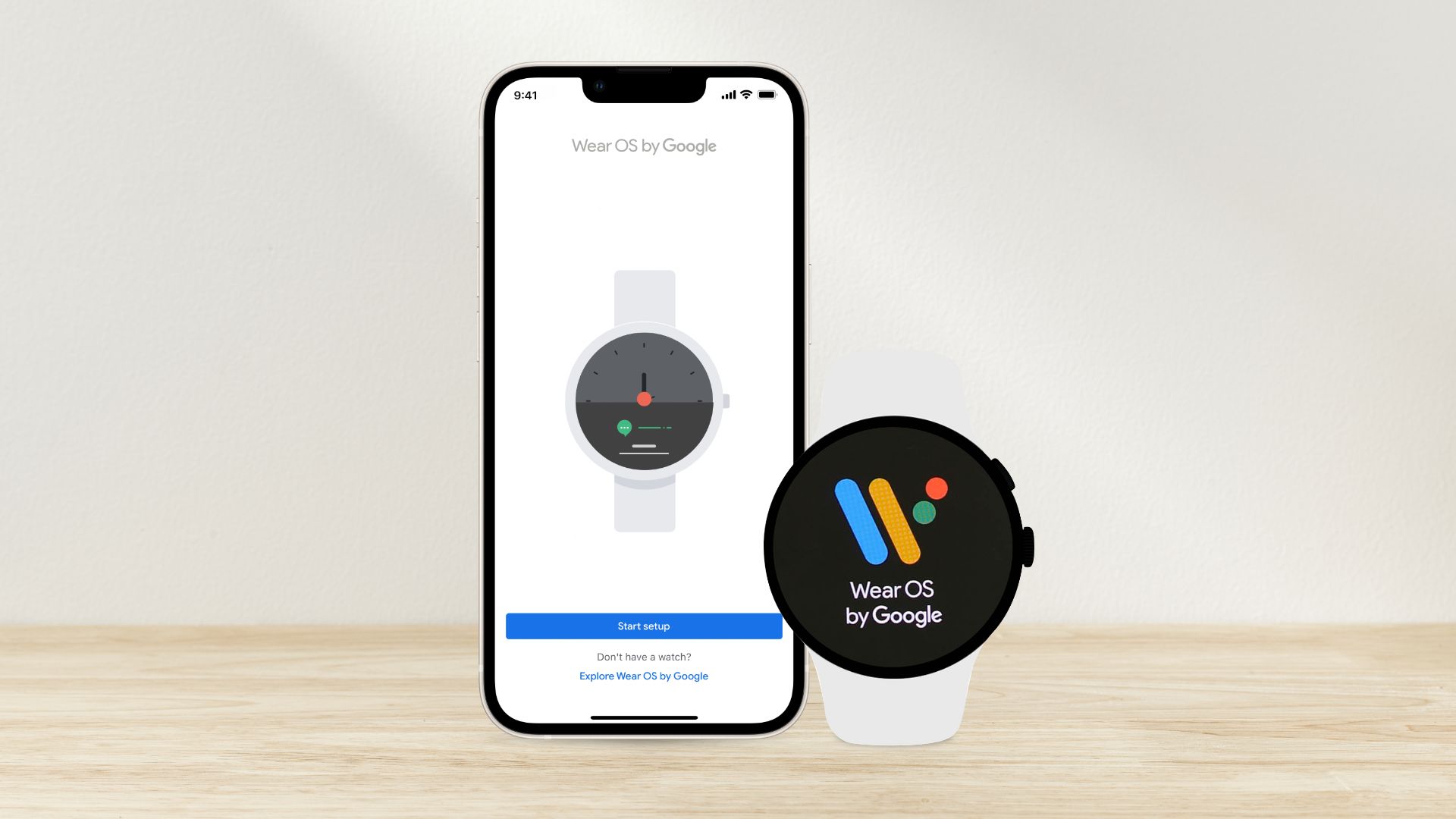 Download the Wear OS app from the App Store and boot up your smartwatch.
Make sure both your watch and iPhone have Bluetooth on.
Launch the Wear OS app.
Allow the necessary permissions, including Bluetooth access, until you see the "Connect your watch" screen.
Wait for the app to find your smartwatch. Once it pops up, tap on it.
A Bluetooth pairing request will appear. Tap on Pair.
Finally, match the pairing codes on the app and the watch, then confirm.
How to connect smartwatch to iPhone using the watch's native app
First, boot up your smartwatch. It should give you a QR code after the launch screen appears.
Open your iPhone camera and scan the QR code.
It will lead you to the watch's native app on the App Store. Install and launch the app.
Give Bluetooth access when prompted.
Your watch should pop up in a second. Select the watch name when appears, and you're good to go!
Note: If you can't find the native app from the watch, google it on your iPhone. You should easily find the link to the App Store from where you can download and install the app for free.
Final words
Throughout this simple guide, we've seen how to connect and set up a smartwatch on iPhone. In summary, pairing a smartwatch is as easy as they come, as long as you know how to turn Bluetooth on. However, iPhones have complicated structures, especially for anything Android. So we hope this brief tutorial clears everything out and helps you make the best use of your smart wearables.