Category:
How to Change Sounds on Apple Watch – A Detailed Guide
We independently research, test, review, and recommend the best products. As an Amazon Associate we earn from qualifying purchases.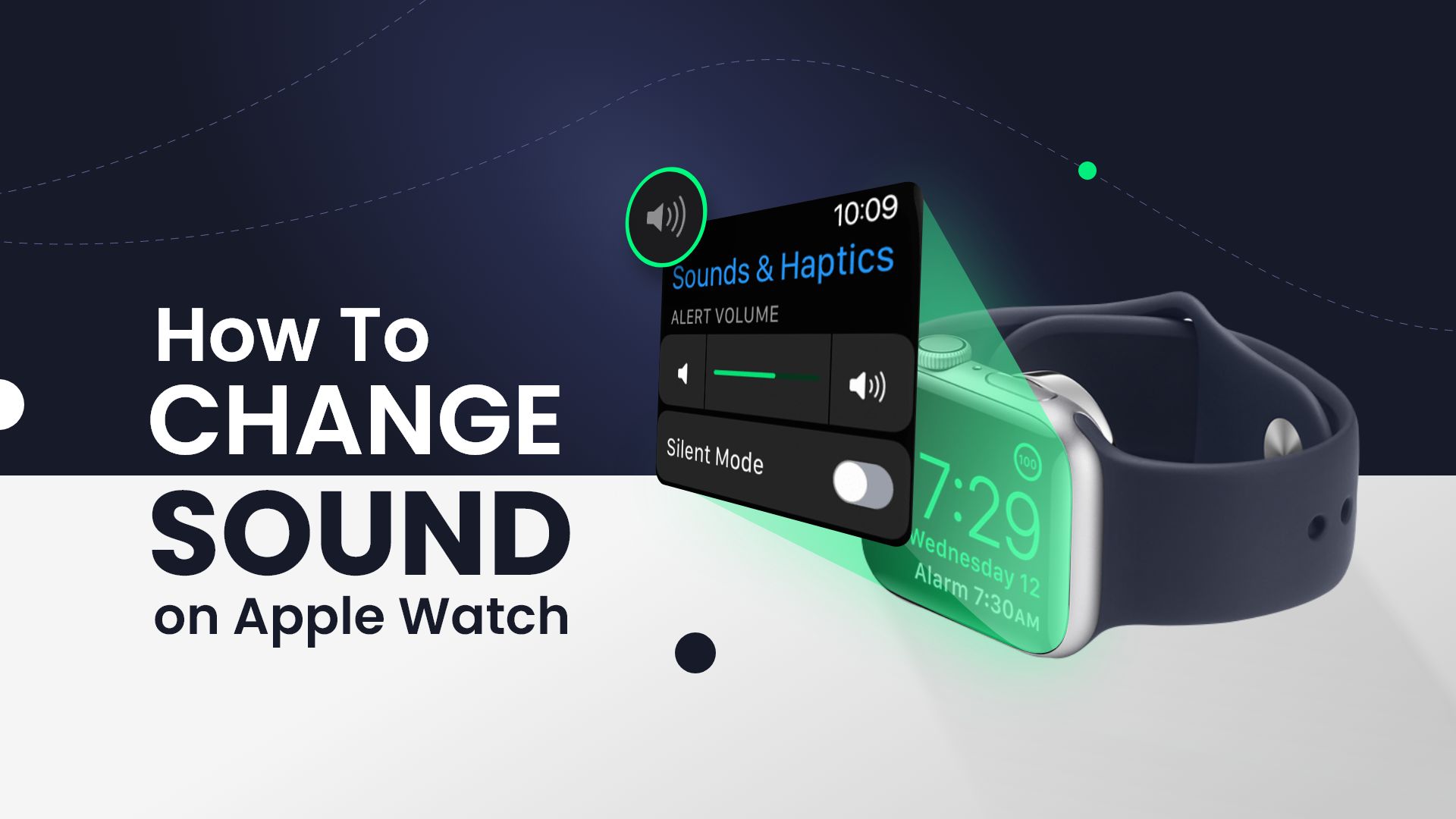 Apple Watch is undoubtedly the most popular smartwatch on Earth, offering unique features and convenience at its best. And when it's paired with an iPhone, the possibilities are endless. You can track daily fitness goals, activities, calories burned and receive notifications for calls, texts, and alerts from your iPhone. Apple Watches send notifications to the users via sounds and vibrations. And if you're wondering how to change sounds on Apple Watch for a more personalized experience, this is for you.
Changing the Apple Watch sounds essentially means adjusting the volume, altering the tones, setting new notification sounds, etc. Note that Apple doesn't offer a dedicated setting to change the sounds of their watches. So while you can't literally change the tunes, you can adjust the volume levels, turn off notification sounds, and make other modifications. Let's check out how to change Apple Watch notification sounds in the following.
How to Change Sounds on Apple Watch for Notifications
During this guide on how to change sounds on Apple Watch, we'll learn how to lower or turn volume up on Apple Watch, along with putting it on silent mode as well. We will also look into the Taptic Chimes settings and change its tone. Since you can't really change the sounds of Apple Watch because it doesn't offer any additional tunes, these are the best you can do to personalize your watch.
On the other hand, we will explore how to change notification sounds on Apple Watch with "Mirror my iPhone." It's a useful feature where your watch mirrors any notification that comes to your iPhone following its dedicated setting. So let's explore all about how to change sounds on Apple Watch.
How to adjust volume on Apple watch
Adjusting the volume on your Apple Watch helps control the level of intensity for incoming notification alerts. Here's how to turn down or increase the sound on Apple Watch by following these steps—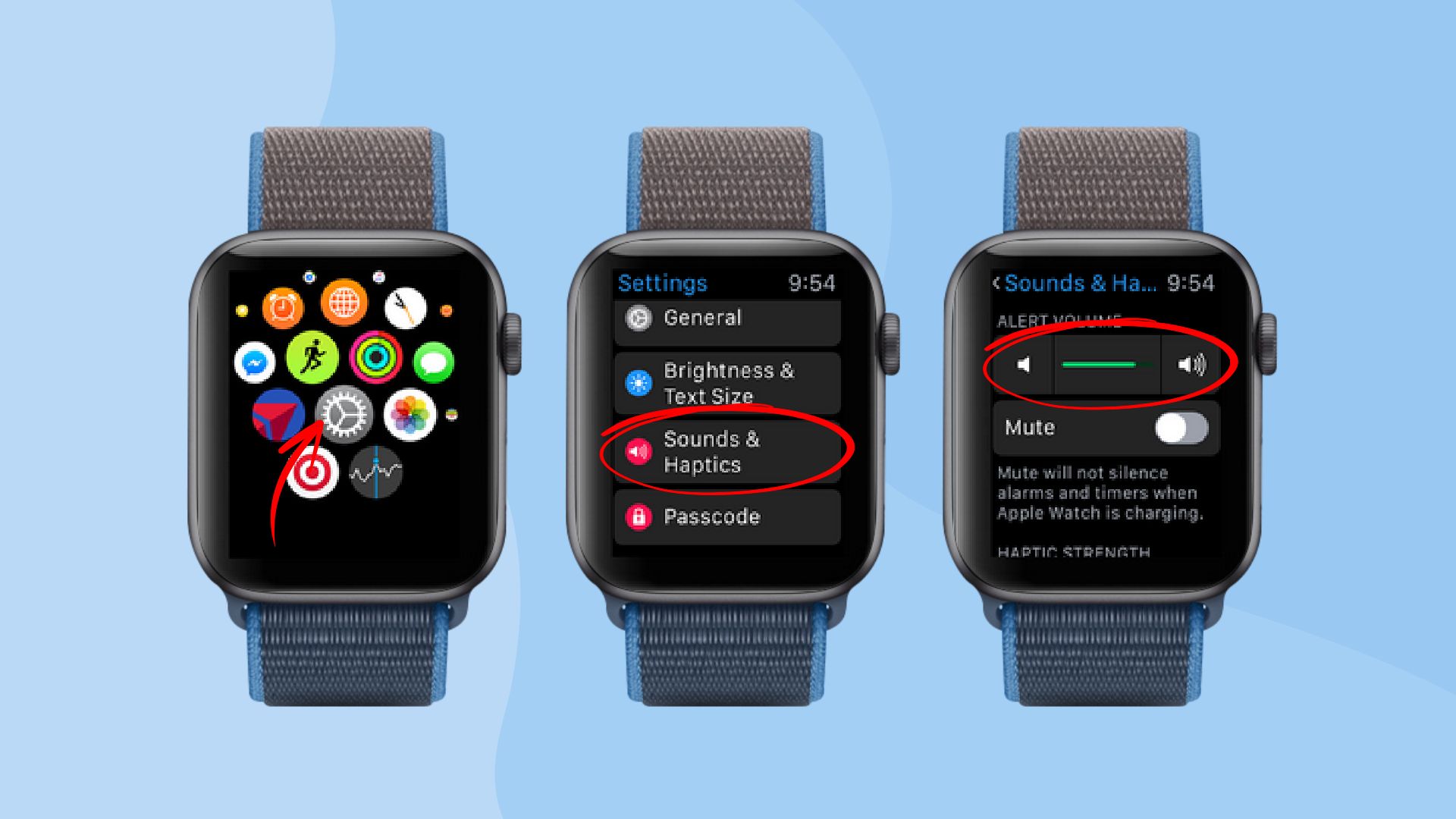 Launch your Apple Watch's app vault by pressing the Digital Crown button.
Then go to settings.
Next, locate Sounds & Haptics and tap on it.
You will find a volume bar there. Increase or decrease the alert volume as you need.
How to mute and turn off sound on Apple watch
This section answers how to put Apple Watch on silent by turning off its sound. As it's quite a handy tweak and used by almost all of us, turning off Apple Watch sounds is made easy. Note that if you turn off the sounds, it will still provide haptic feedback for notifications if the vibration is still on.
How to turn off notification sound on Apple Watch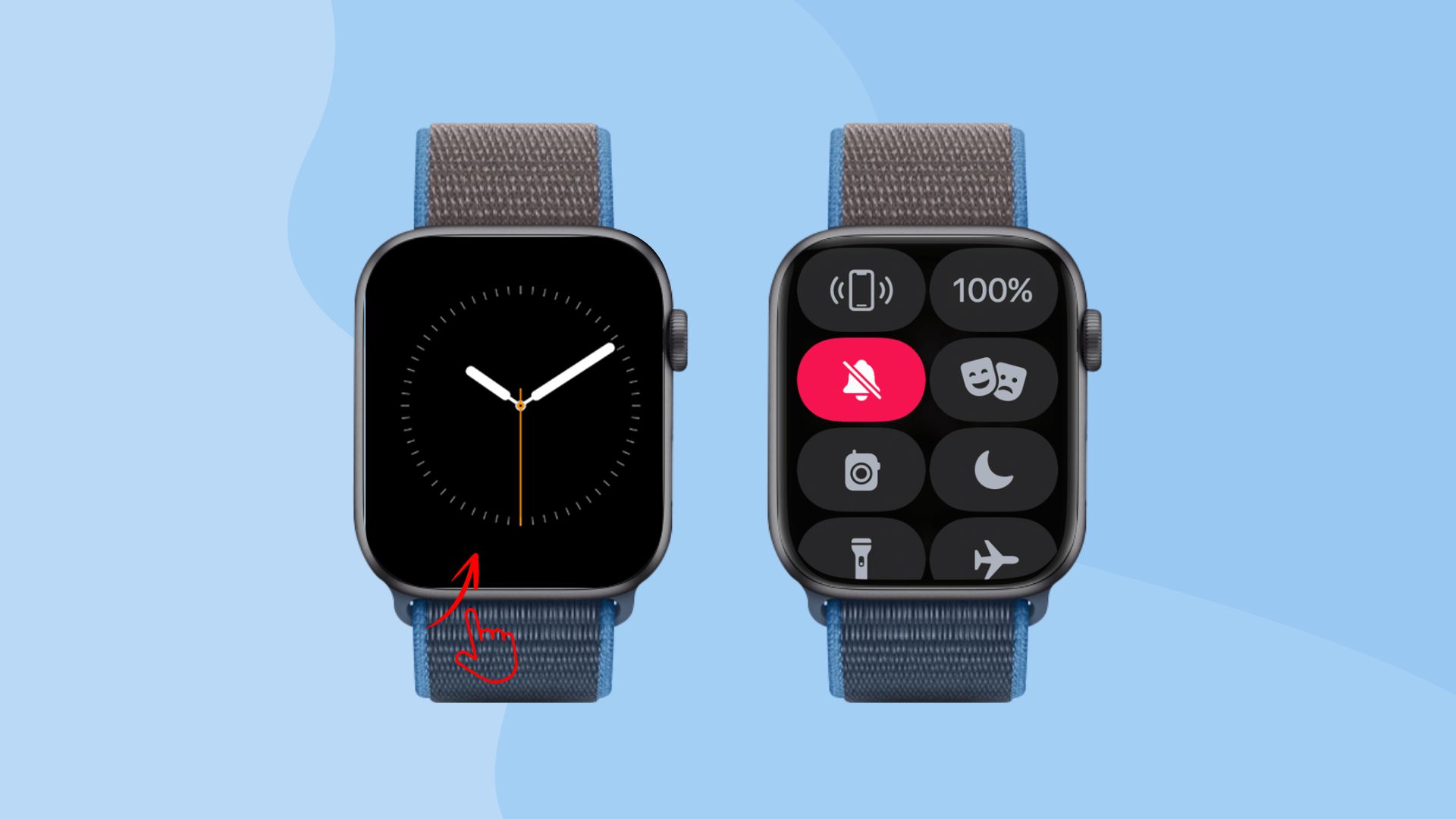 First, wake up your Apple Watch screen.
Then touch the bottom of the screen and swipe up to bring up the Control Center.
From the options, tap the bell icon to turn it red. Red means the notification sounds are silent, whereas grey means it's on.
How to change sounds on Apple Watch with Mirror my iPhone
So, what does Mirror my iPhone mean on Apple Watch? As we've already mentioned, "Mirror my iPhone" is the Watch app's own notification setting. You can access this setting to turn on notification mirroring for any specific app. As a result, the respected app alerts will be notified on your Apple Watch exactly as they are used to on iPhone.
Here's how to mirror Apple Watch to iPhone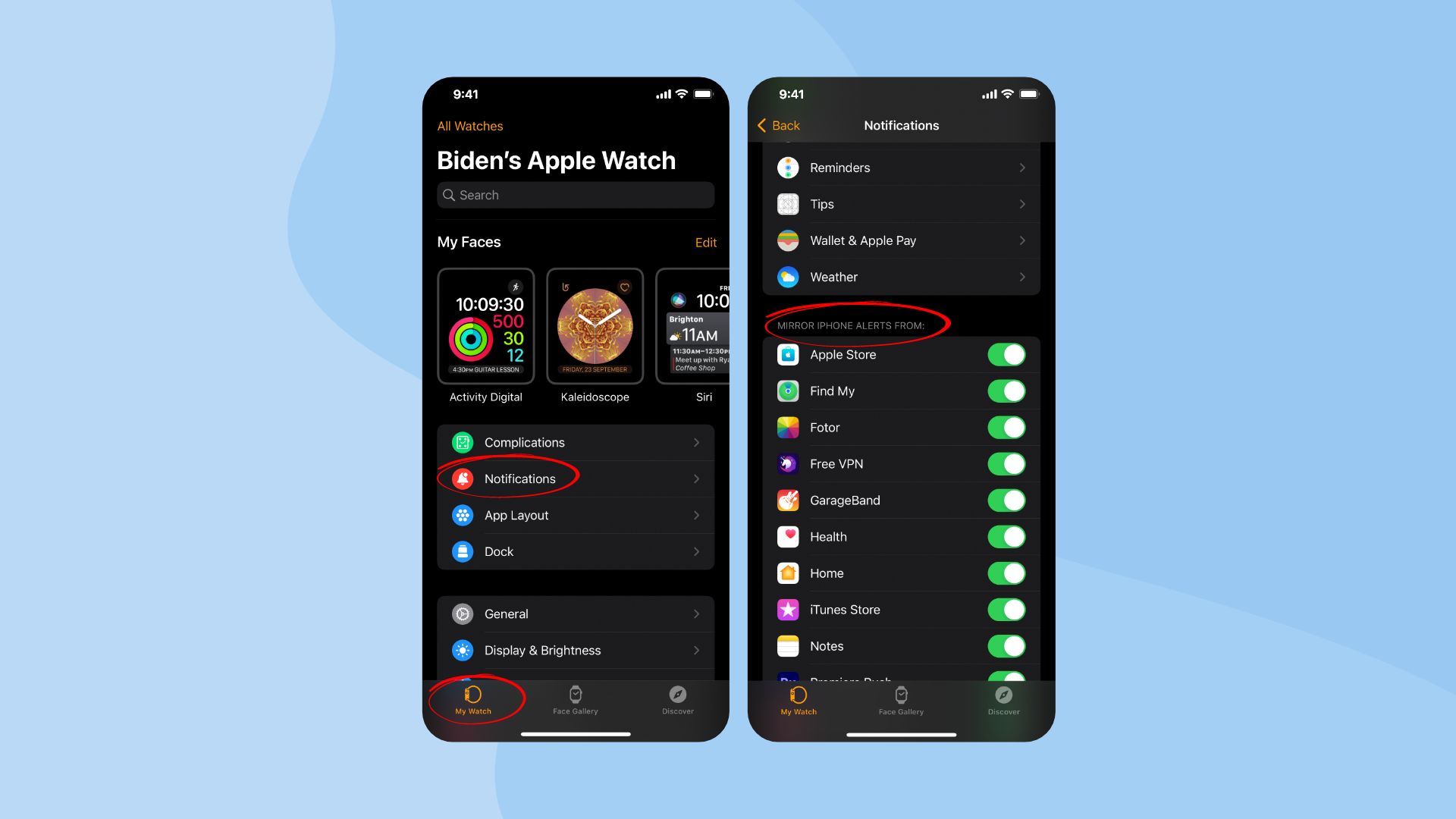 Open the Watch app on your iPhone.
Go to "My Watch" tab and tap on Notifications.
Scroll down and locate the section "Mirror iPhone Alerts From."
From there, choose the apps you want to receive notifications for on your Apple Watch.
How to change Apple Watch sounds from Taptic Chimes
Taptic Chimes is a practical feature on Apple Watch that helps you know the time without looking at your watch. How? In this function, you can set a specific time reminder for 15 minutes, 30 minutes, or an hour. Then your watch will give you alerts through sounds in that particular hour and essentially tell you the time.
On the other hand, Taptic Chimes is the only notification setting where you have an option to choose the sound. You can select a sound between Bells or Birds for your Taptic Chime for the hourly notification.
How to turn on Apple Watch Taptic Time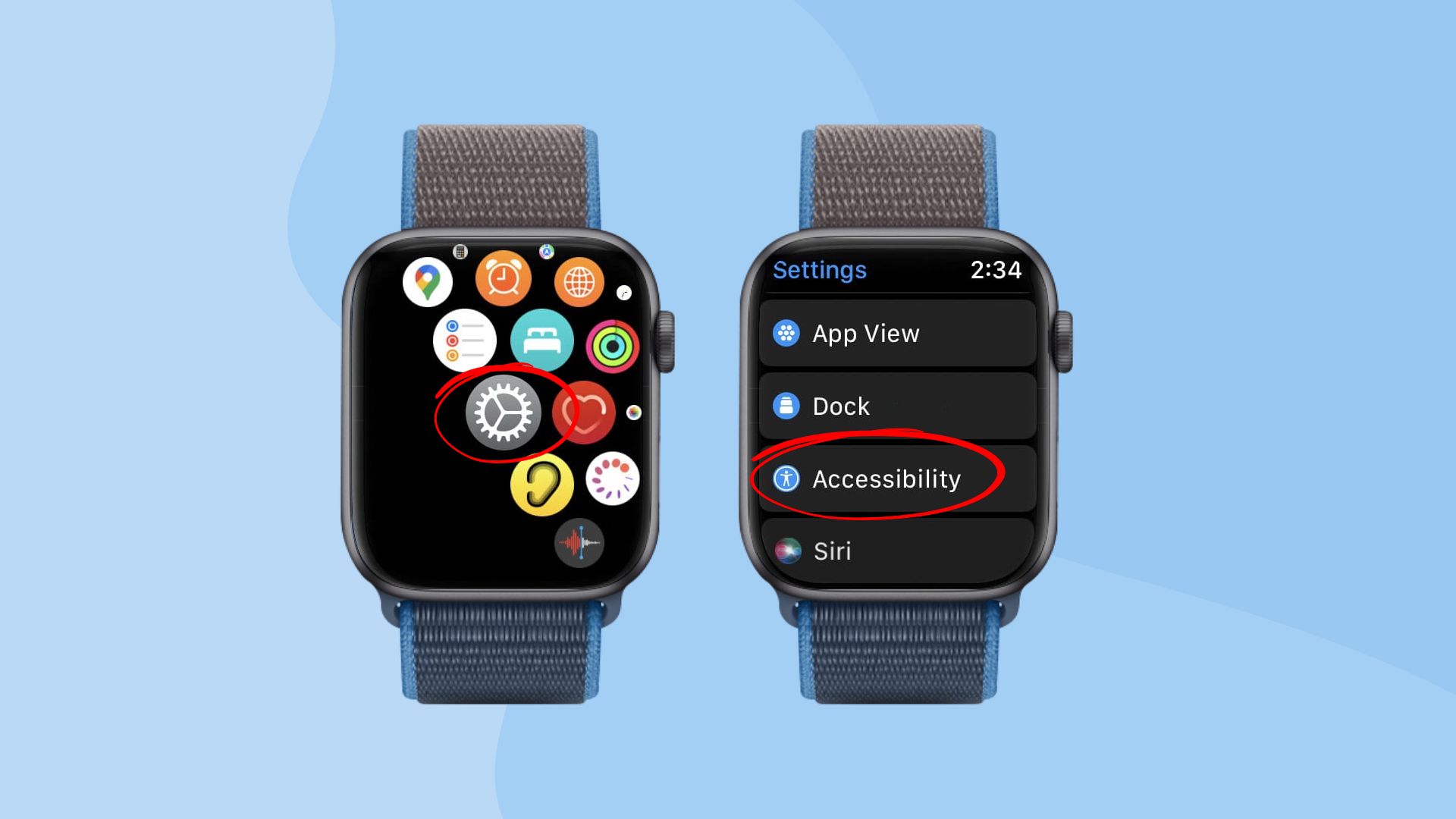 Press the Digital Crown button to bring up the app vault.
Then go to your watch settings.
Scroll down and select Accessibility.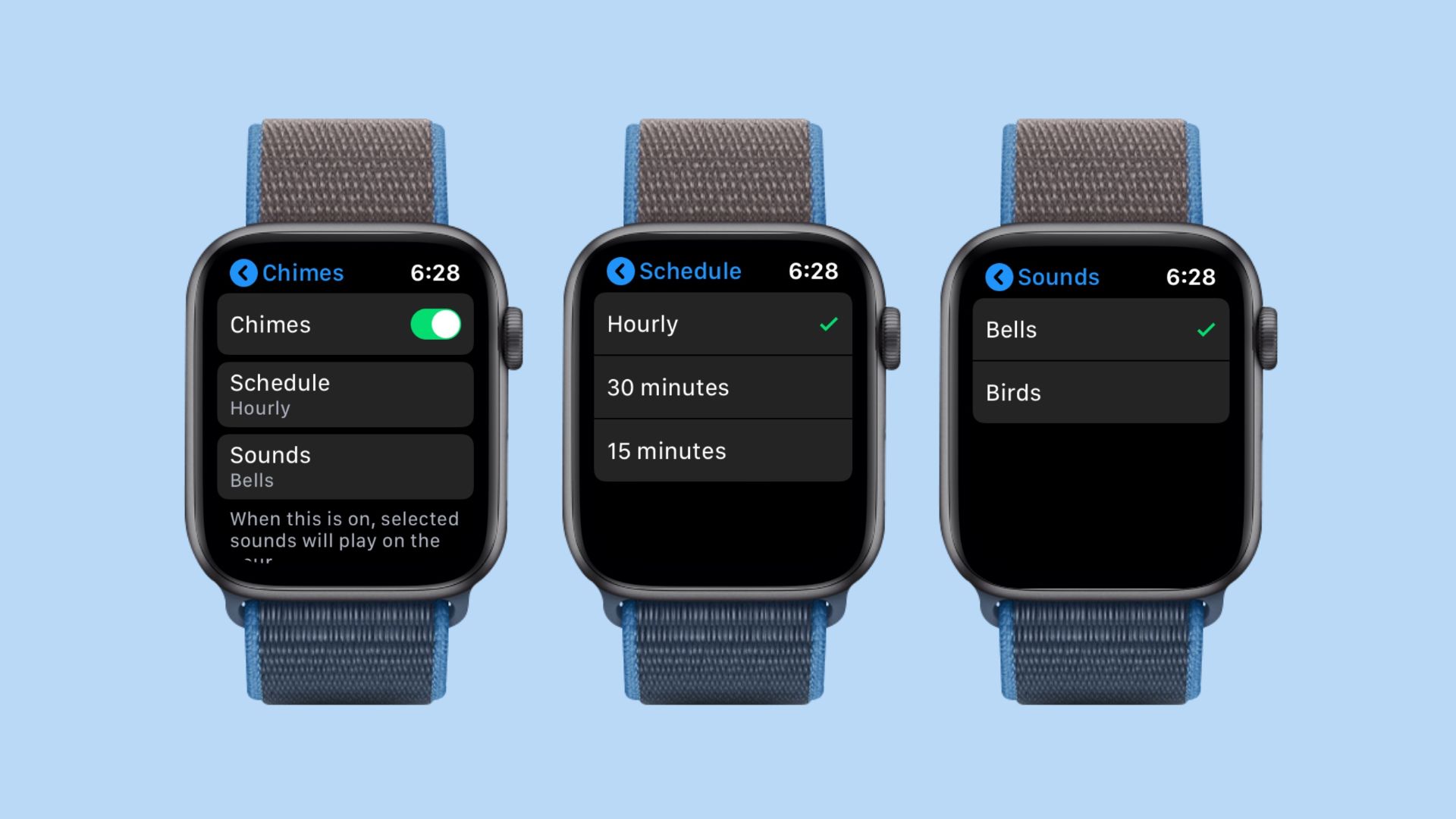 Next, locate and tap on Chimes to turn it on.
Set the time schedule you want notifications for.
Then choose a sound between Bells and Birds as your alert.
How to turn up volume on AirPods from Apple Watch
If your AirPods and Apple Watch are associated with the same Apple ID, you can easily turn up or decrease the volume of your AirPods using your watch. With the watch paired to your iPhone, open the "Now Playing" section on your Apple Watch. Then turn the Digital Crown to increase or decrease the volume of your AirPods or AirPods Pro while listening.
Final words
In this guide, we've explained how to change Apple Watch sounds in detail. While it's not possible to find out how to change ringtone or text tone on Apple Watch simply because Apple doesn't allow it, you can, however, alter the sound settings to some level. Make modifications to your Apple Watch the way it suits your daily life and enjoy every bit of its amazing features.