Category:
How to Unlock Activation Lock on Apple Watch – Best Tips & Tricks
We independently research, test, review, and recommend the best products. As an Amazon Associate we earn from qualifying purchases.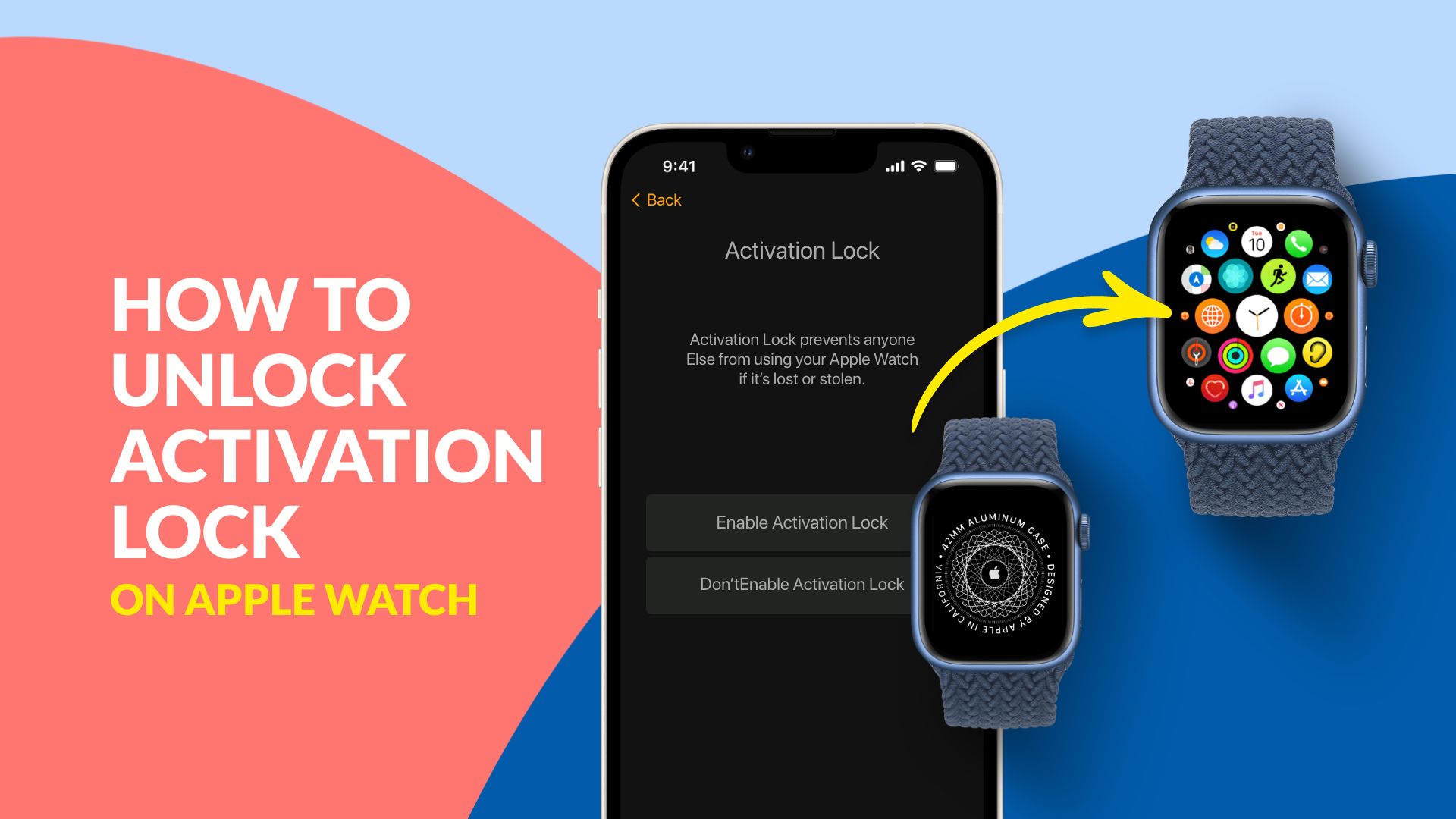 The activation lock on our Apple Watch gives us the ultimate security. This lock prevents others from gaining access to your Apple Watch, which often consists of highly sensitive personal data. Sometimes, unfortunately, we may have trouble accessing our Apple Watch for various seasons. That is why today we will explain how to unlock activation lock on Apple Watch.
How to unlock activation lock on Apple Watch
The Apple Watch's activation lock operates the same way on an iOS-based device. If you or someone you know had activated Find My Apple Watch on the watch before it was reset, the Activation Lock will be enabled.
You won't be able to use the Watch during this period since it won't allow you to utilize any of its capabilities. You must first remove the Apple Watch activation lock if you are not the previous owner before you can use it.
Here is how can you get around Apple Watch's Activation Lock
You can unlock the Apple Watch by providing the password for the iCloud account used on it. If you don't know the password, the approach below will let you circumvent the Apple Watch iCloud lock.
This approach makes use of a web-based service to assist you to circumvent the Apple Watch activation lock even if you have never had an Apple Watch before.
Note: Keep in mind that the service is not free and that you will have to pay the price to use it.
Locate your Apple Watch's serial number. The serial number of your Watch should be printed on the casing. Once you've found it, make a note of it since you'll need it in the following stages.
Go to the Apple iPhone Unlock website in a new tab in your browser.
In the first field, type your Apple Watch serial number, then choose your Watch model from the dropdown menu before clicking Remove Activation Lock.
Remove the activation lock on your Apple Watch.
After completing the online unlock process and making a payment, your order will be finalized.
When your Apple Watch is unlocked, the site will send you an email. You'll also learn how to remove Activation Lock on your Apple Watch. However, we must be aware that this IMEI method does not appear to function in the majority of cases. However, cautious when it comes to the advertisement.
How to Check whether Apple Watch Activation Lock is Enabled
It's definitely a wise idea to double-check that your Apple Watch's lock is the activation lock. This can be verified using the iPhone with which this Apple Watch was linked.
On your iPhone, open the Apple Watch app.
Choose your Apple Watch from the list under the My Watch page.
To read the information about your Watch, tap the info icon next to it.
If one of the options is Find My Apple Watch, your Apple Watch does indeed have an activation lock activated.
You'll need to figure out how to unlock your Watch immediately.
How to shut off activation lock on your Apple Watch
Tip: You should disable Activation Lock on your Apple Watch before sending it in for servicing, selling it, or giving it away.
Simply disconnect your Apple Watch from your iPhone by following these steps:
Keep your iPhone and Apple Watch near together.
On your iPhone, open the Watch app.
Toggle between the My Watch and All Watches tabs at the top of the screen.
Next to your Apple Watch, press the info button.
Unpair your Apple Watch by pressing the Unpair button. Tap Remove [Network Provider] Plan for Apple Watch cellular devices. You might just need to contact your personal carrier to terminate your cellular service if you aren't planning to pair with another Apple Watch or iPhone.
Enter the password for your Apple ID. You may reset your Apple ID password if you forget it.
To confirm, tap one more.
If you can't get into your iPhone or Apple Watch, or your Apple Watch isn't synced with your iPhone, and you need to disable Activation Lock, follow these steps.
Go to iCloud.com and sign in with your Apple ID on a computer.
Go to the "Find My iPhone" page.
After selecting All Devices, click on your Apple Watch.
Select Erase Apple Watch from the dropdown menu. Continue pressing Next until the device has been wiped.
Uninstall your Apple Watch by clicking the remove button next to it.
Concluding statements
An Apple Watch can do many cool things. Such a cool Apple device requires proper protection. With this how-to unlock activation lock on Apple Watch post, we are confident you will adequately safeguard your Apple Watch from intruders and gain the privacy you require. Before you do it let's check a silicon watch band for Apple Watch, also we covered about how to connect Apple Watch to WiFi without iPhone.
Related: