Category:
How to Connect Bose Headphones to Mac
We independently research, test, review, and recommend the best products. As an Amazon Associate we earn from qualifying purchases.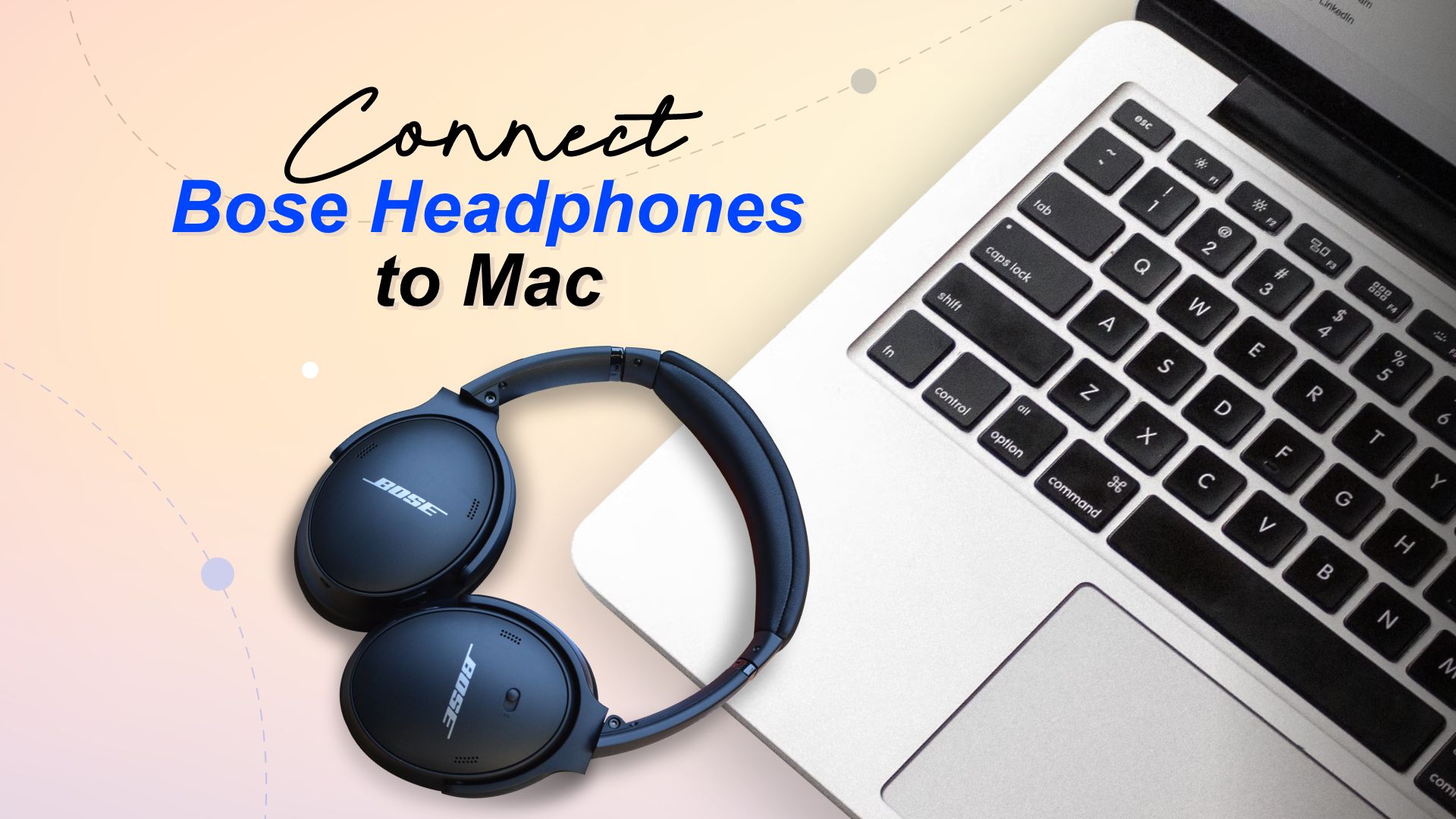 How to connect Bose headphones to Mac devices? I will answer this question and give you several additional tips to enhance your Bose headphone usage experience in this article. So, with no further delay, let's walk through every possible way of connecting Bose headphones to Mac.
Bose sound devices come in various shapes and forms. This can size up from huge loudspeakers to tiny Bose sports earbuds. But for this blog, I will stick with regular Bose headphones instead of professional loudspeakers and amplifiers and explain the processes to connect them with a mac.
Bose implemented in their headphone lineup is the hybrid model. For instance, Bose Quietcomfort 35 ii gaming headset is a hybrid between wired and wireless facilities. You can plug in the 3.5mm USB cord that goes to your Mac or PC or simply use it wireless on the go for about 20 hours of battery backup.
For now, let's keep aside the facilities of the amazing Bose headphones and focus on every possible process to connect Bose headphones to Mac.
How to connect Bose headphones to Mac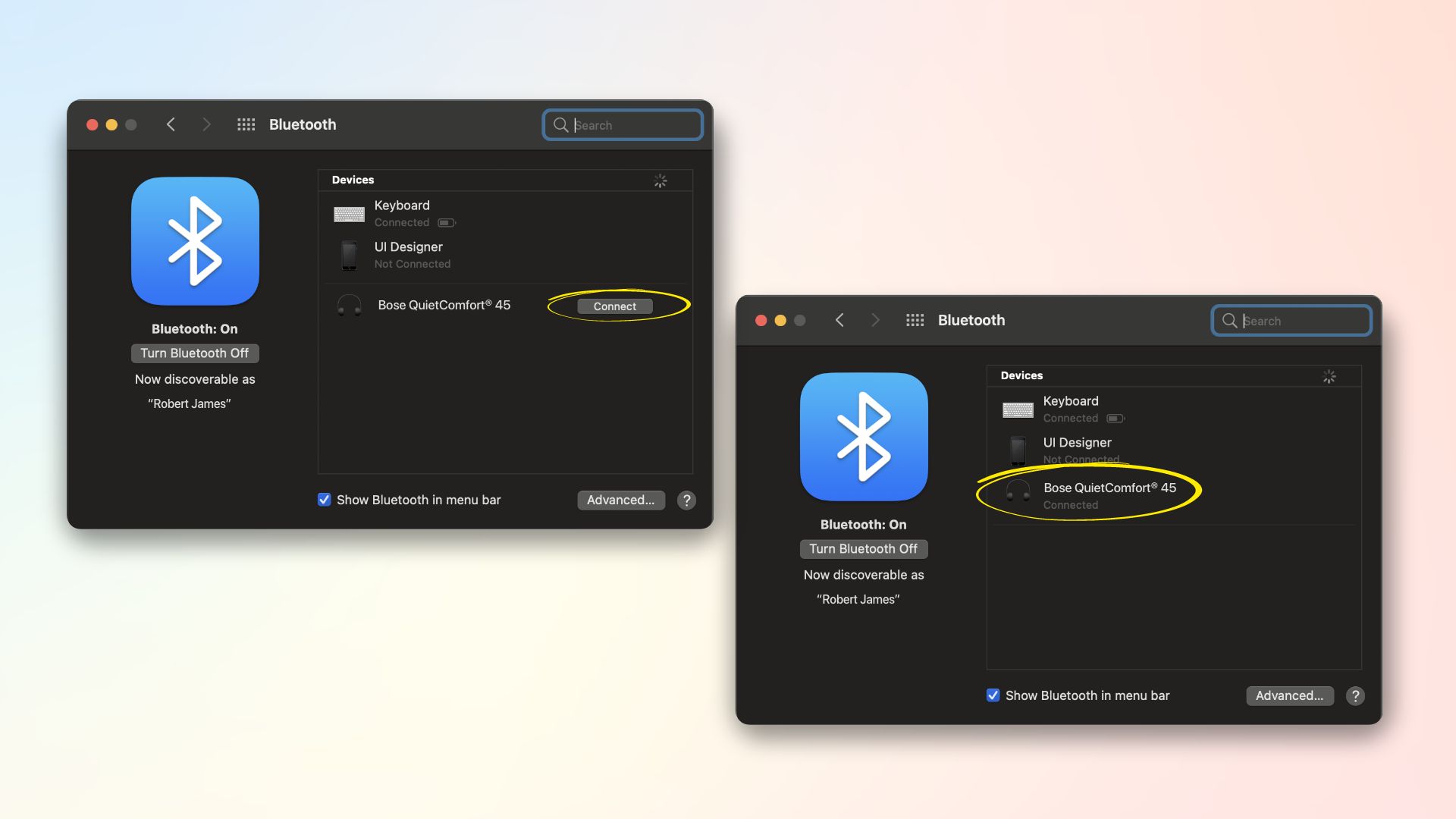 Bose headsets can either be wired or wireless. Thanks to extended battery capacities and robust Bluetooth technology, most headphones are wireless nowadays. However, whether with cords or without a wire, pairing Bose headphones to Mac is relatively simple.
When preparing Bose Bluetooth headphones pairing, your Bluetooth-supported headset needs to have a full battery charge and your Mac powered on. The steps are highlighted henceforth:
On your Mac homepage, click on the Apple logo at the top left
Select System Preferences from the drop-down menu
Click on the Bluetooth function from the menu grid in System Preferences
Turn Bluetooth: On in the Bluetooth interface
Power on Bose Headphone; Long-press the power button. Some models have a toggle power button.
Powering the headphone will initiate the Bluetooth connectivity
You will eventually see the Bose headphone appears on the box of Devices
It will automatically be connected with the Mac after a quick sync.
With this, Bose Bluetooth headphones pairing process is completed
How to pair Bose sport earbuds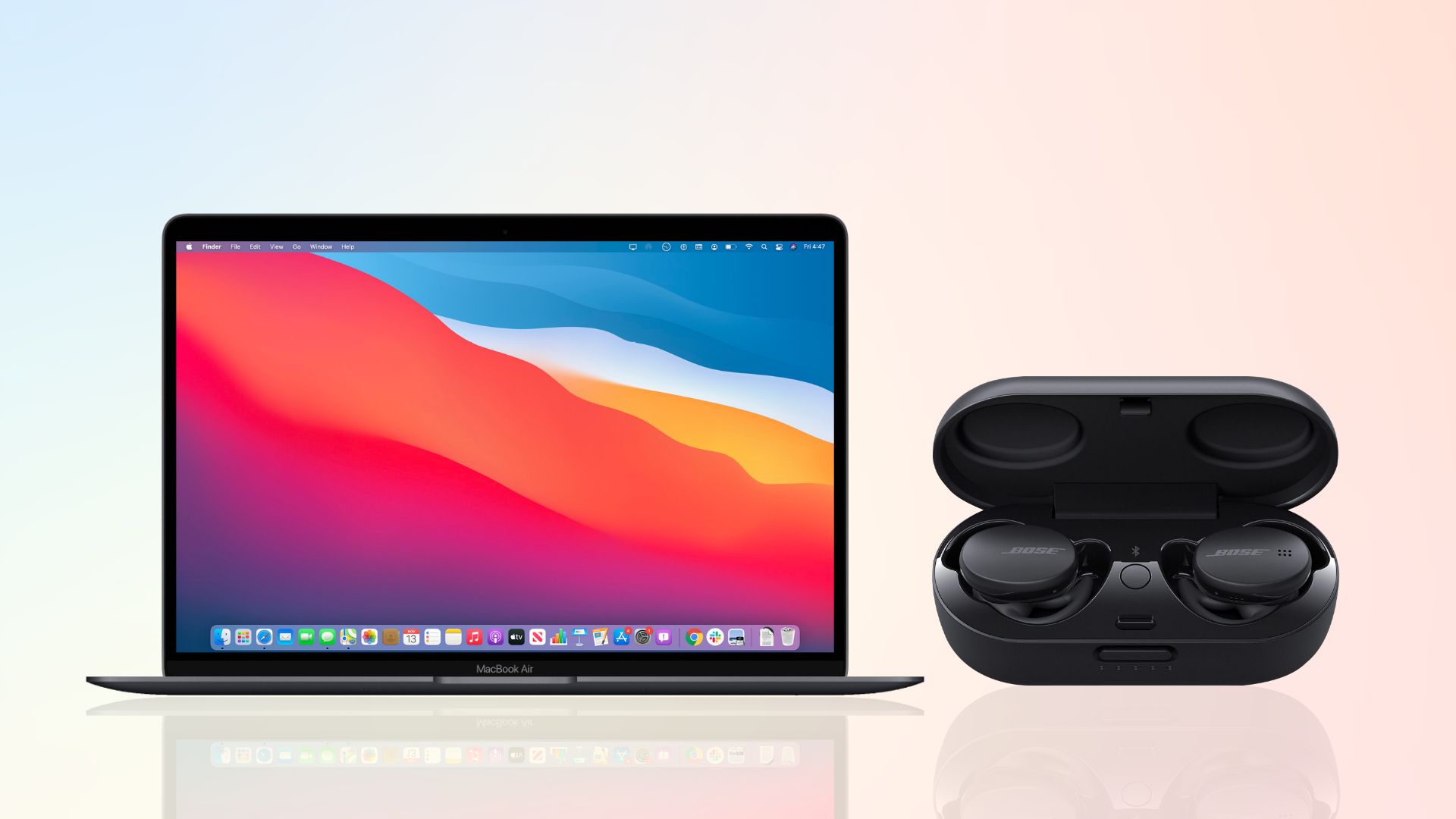 The next stage of how to connect Bose Headphones to Mac is the process to connect Bose earbuds to Mac. The steps are pretty much identical from the Mac side. However, Bose earbuds lineup comes in four variants; Bose QuiteComfortR Earbuds, Bose Sport Open Earbuds, Bose Sport Earbuds, and SoundSport wireless Headphones. Here's how the process goes:
Open Bose Sport earbuds case. Opening the case will automatically power on the earbuds.
Pull out earbuds from the case. These earbuds will show a slow blinking of the blue LED representing active pairing mode
On your Mac, click on the Apple logo at the top left
Click System Preferences from the drop-down menu
Click the Bluetooth from the grid of functions in System Preferences
Click Bluetooth: On in the Bluetooth window
You will see the Bose Sport Earbuds appears on the box of Devices
It automatically gets connected to your Mac after a while
Once connected successfully, the blinking blue LED stops and is replaced with a solid blue light
Earbuds series of Bose connecting MacBook: Things you must know
When you are using Bose Earbuds, there are some functions you must be familiar with.
The Solid white indicator light of each earbud indicates that they are fully charged. If blinking, it means your earbuds need a charge.
If the blue light is not blinking on your Bose Sport Earbuds, long-press the Bluetooth button located on the case, which will turn on the connectivity indicator LED.
To shut off the earbuds, place the buds back into the case, and the Bluetooth connection will be cut off. Close the lid of the Bose earbuds case, and your earbuds gets powered off automatically
How to set Bose QuietComfort 35 ii gaming headset to Macbook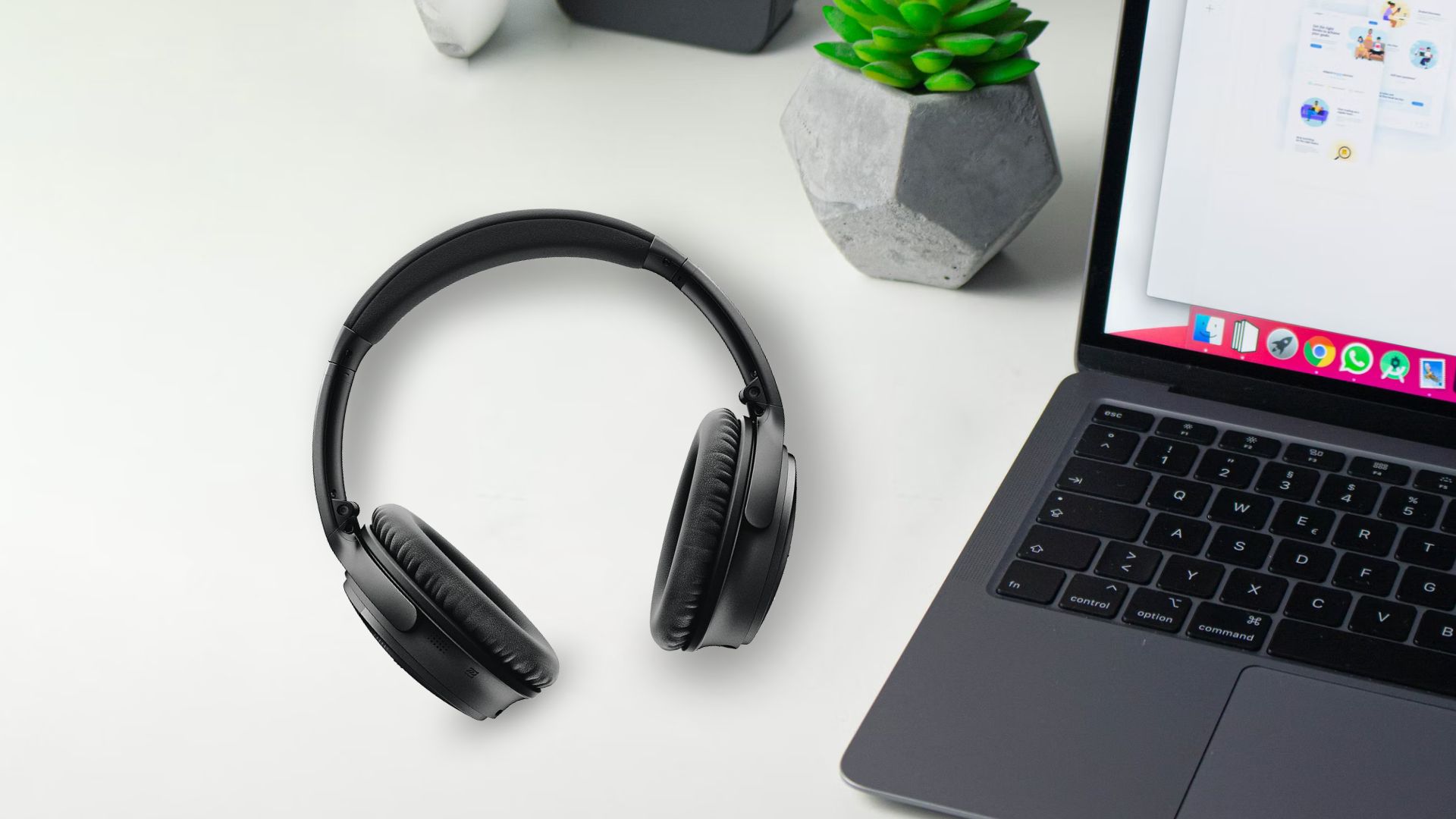 The Bose QuietComfort 35ii gaming headset is the gaming-type headset lineup from Bose; therefore, when discussing how to connect Bose headphones to Mac, this query chips in. The headphone is a hybrid type; you can use it both with cables and wirelessly. This over-ear headphone has an integrated Bluetooth facility that goes strong for up to 20 hours of free-style usage. The headset comes with a 3.5 mm pluggable cable on both ends that connects to the audio port of your Mac or PC. This is how to connect Bose headset to Mac when you get a Bose QuietComfort 35ii gaming model out of the box:
Pick up the Bose QuietComfort 35 ii gaming headset
Connect the auxiliary port at the left ear cup
Insert the other end of the 3.5mm auxiliary port to the audio inlet of your MacBook
If it is an iMac, connect the Gaming controller and plug in the 3.5 mm auxiliary of the Bose headphone for enhanced audio functions
If you wish to use it wirelessly, just detach the 3.5mm auxiliary port from the headphone and follow the Bluetooth connection steps mentioned above in the article.
Things you should know to connect Bose QuietComfort 35 to Macbook
By now, you should have a good idea about how to connect Bose headphones to Mac. Let's zoom in on this topic and describe some frequently searched facts.
Dedicated Bose App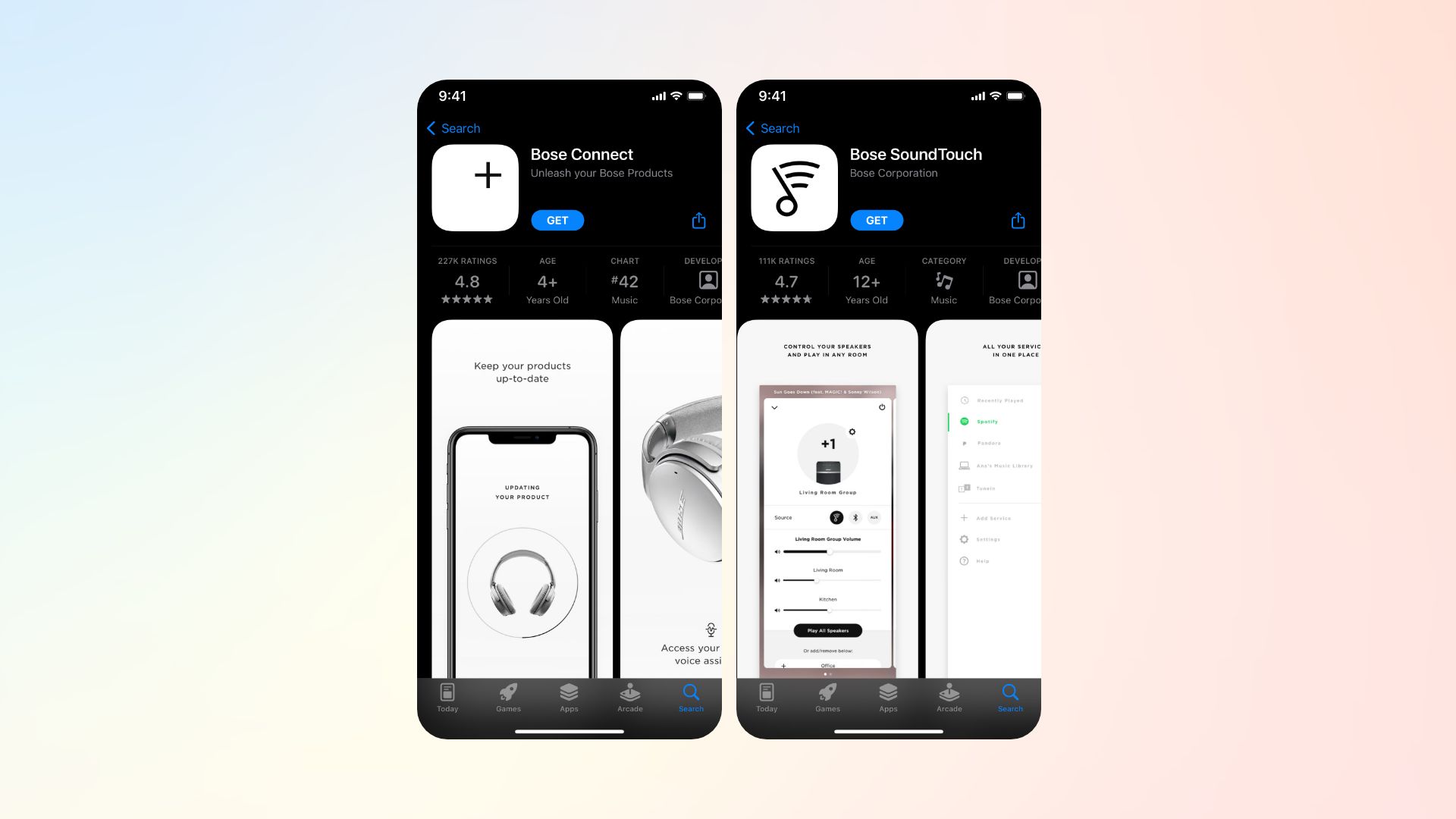 If you wish to pair Bose QuietComfort 35 gaming headset or Bose 700 headphones to MacBook, you can do it instantly using the dedicated Bose Connect App that comes in both Mac and Windows versions. This app, along with the Bose SoundTouch app, offers plenty of functions that make audio listening more intriguing.
Long battery life
You can pair the Bose QuietComfort 35 headphones with wire and via Bluetooth. When connected with a 3.5mm auxiliary connector, your headphone gives 40 hours of battery backup during gaming. Wireless backup, however, goes down to 20 hours while continuously listening to music. However, if your headphone is out of juice, a quick charge for 15 minutes can give 2 hours of wireless playtime.
How to change Bose setting on Mac?
On your Mac, you can change various audio settings, such as volume, balance, and mic input, to customize your Bose experience. To explore the details of how to do it, follow the procedure-
Click on the Apple icon that is located on the top left corner of your screen to access the system settings of your Mac.
A drop-down menu will appear with various options. Here, select System Preferences.
Find and select the Sound settings with a speaker symbol.
Click on the Sound Effects tab to adjust the sound effects that your Mac makes, such as when you empty the trash or receive a notification.
On the bottom of the tab, you will see a menu that says Play sound effects through. Here, pick the Bose headphones shown on the list to play the sound effects through them.
Now, you can set sound settings for alerts according to your preferences,
Next, on the Output tab, you can set the volume levels and balance between the left and right channels
Lastly, In the input section, set the microphone input volume and level.
How to disconnect Bose headphones from Mac?
If you are struggling to disconnect your Bose headphones from the Mac, then follow the steps below-
Open System Preferences and choose Bluetooth.
Find your headphones in the My Devices section and click Disconnect.
Your headphones will show as Not Connected in the Devices section.
Troubleshooting
If Bose connecting Mac shows a dispute, there are ways to resolve it. When your Bose is not connecting to MacBook, check the 3.5 mm auxiliary cable from both ends in case paired with the cable. The headphone should click in when connected to the auxiliary port, ensuring a stable connection.
If you face trouble connecting Bose wireless headphones to Mac, restart the Bluetooth on your Mac. You can also restart the headsets connectivity button to refresh the pairing process. This process should solve the issue, and you are supposed to see the Bose wireless headphone in the list.
Why Bose headphones connected to Mac but producing no sound?
If your Bose headphones are connected to your Mac but are not producing any sound, there might be a few different causes. You can attempt the following actions to resolve the issue:
Ensure that the output device you have chosen is "Headphones" and that the volume is not muted or set too low.
Verify the battery life of your headphones. If it's low, utilize a cable connection or charge your headphones.
Reset your Bluetooth headphones, take them off of the devices they were previously associated with, and put them back on your Mac.
Both the Mac's audio port and the headphones' audio jack should be cleaned, and you should also verify that both ends of the cable are securely plugged in.
Update the firmware on your headphones and Mac to the most recent version to get rid of any compatibility issues.
The final words
Now, you should be able to connect your Bose headphone to Mac and enjoy the high-quality audio even when you are working. We have also tried to explain several other factors related to Bose headphones. So that you can get the best out of your headphones to meet your preference. If this writing helped you, then you can also read about sharing audio on Airpods or best sony wired headphones.