Category:
How to Fix AirPods That Fell in Water-Step by Step Guide
We independently research, test, review, and recommend the best products. As an Amazon Associate we earn from qualifying purchases. However, this doesn't affect the recommendations our writers make.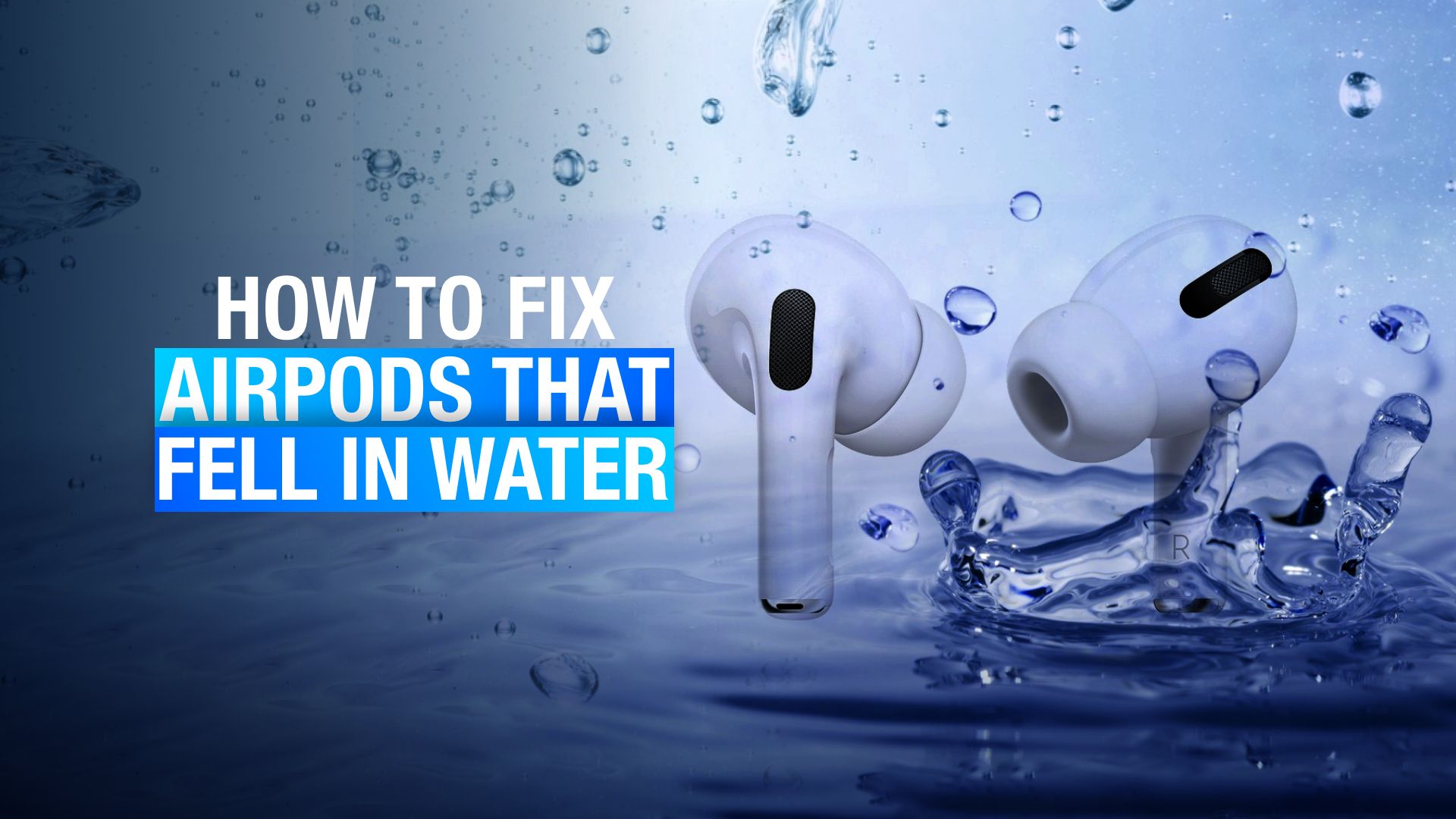 Your AirPods aren't water-resistant. They should never be used in the shower under any circumstances, the pool, or even in the rain. Although AirPods Pro is water-resistant, they don't stay that way indefinitely, so it's always better to be safe than sorry. If you dropped AirPod in water, no worries because we will explain how to fix AirPods that fell in water in this post.
How to fix AirPods that fell in water
Protecting your AirPods from water damage can often be difficult, especially when they're as little and elegant as the Apple AirPods. It's all too simple to forget about your AirPods in your pocket and toss them in the washer. If your AirPod fell in water, take these precautions to keep them safe and prevent further water damage.
How to fix AirPods that fell in water using a cleaning cloth: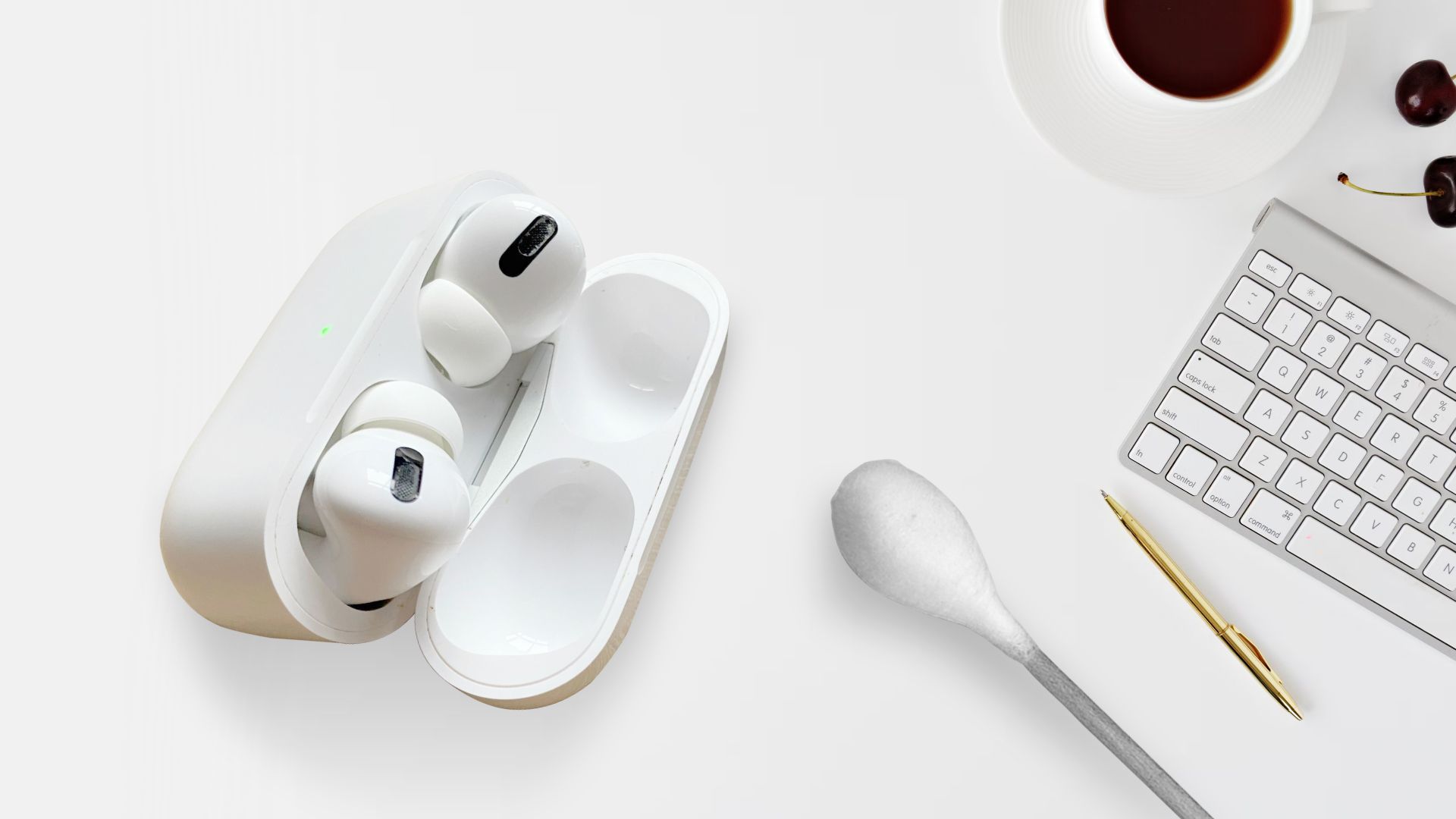 Note: Since you're here to learn how to get water out of AirPods, it's important to know that AirPods and AirPods Pro should not be submerged in water in any circumstance.
If soaps, shampoos, conditioners, lotions, perfumes, detergent, oil, or chemicals come into contact with your AirPods or AirPods Pro, follow these steps:
Use a lint-free, gentle, dry cloth Wipe them clean using a gentle, dry, lint-free cloth that has been slightly wet with fresh water
Before placing them in the charging case, make sure they're fully dry
Wait till they're entirely dry before attempting to utilize them
Make sure no liquids of any sort get into openings and holes of the AirPods
Utilizing a dry cotton swab, clean the microphone and speaker meshes
Tip: To clean your AirPods or AirPods Pro, avoid using sharp items or abrasive materials.
Tip #2: Do not put your AirPods back in the charging case after they have been submerged in water. The AirPods will not dry properly in the enclosed environment. Any water escaping from the AirPods would undoubtedly harm the charging case. It's a no-win scenario. When you're sure your AirPods are completely dry, put them back in their case.
The charging case should follow the same procedure. If your AirPods seem dry after a few minutes of drying time, go ahead and use them. Don't give up just yet if they don't work. A few more complex procedures might help you save your drenched AirPods.
How to fix AirPods that feel in water using silica gel packets: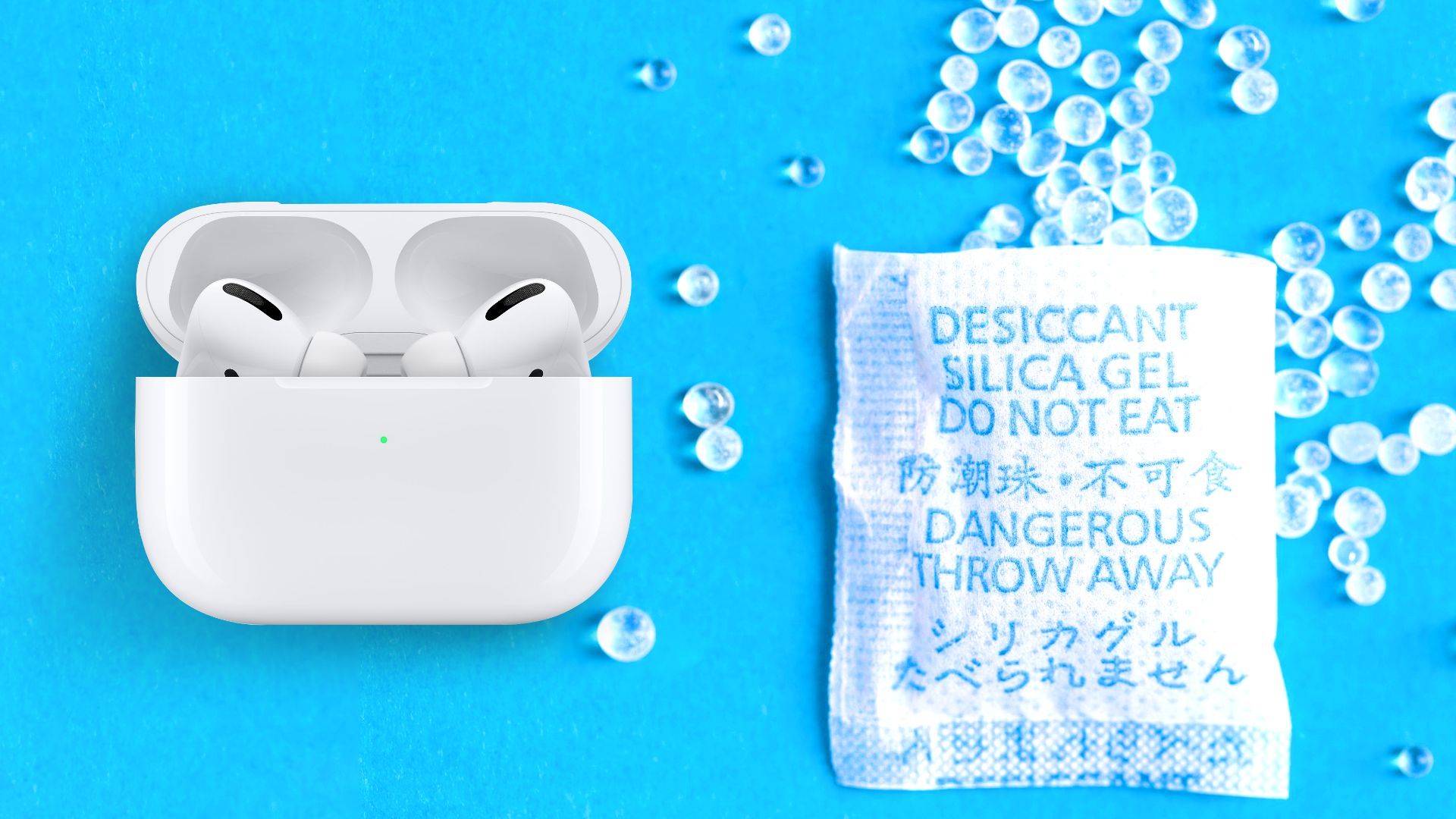 If your AirPods still appear to be damp, get a container and some desiccant sachets. The "DO NOT EAT!" paper packets are commonly found in shoes, electronics, and another product packaging. Moisture is absorbed by the beads in these packets.
Fill the container with a few packets and your wet AirPods, then shut it for a few hours. This should remove any lingering moisture from the AirPods, allowing them to dry and function again.
Connect your AirPods to your iPhone once they've dried. Remember to pay attention to them first. Although they are connected, the audio quality may be permanently degraded.
Pro Tip: In case you're wondering about the infamous dry rice technique to dry wet phones, we don't advocate attempting this with AirPods. Reason being the rice grains and other particles can become stuck within the AirPods, causing more harm than good.
Fix AirPods that fell in water by having them replaced (Last resort):
Note: Water damage or any other mishaps that can harm your AirPods are not covered by the standard Apple AirPods guarantee.
If your AirPods got wet and are irreversibly ruined, even if you don't want to buy brand-new retail ones. AirPods are covered by Apple's warranty program. If you have AppleCare+, the fee is actually relatively reasonable. Out-of-warranty expenses are a touch higher, but they're still cheaper than brand-new AirPods in both cases. Apple's official AirPods Repair page will most likely handle your exact problem.
To prevent having to replace costly Apple gadgets such as a pair of AirPods, we recommend a fully waterproof case. This case will let you submerge your AirPod into a body of water (If you desire) and still be able to use them late.
Our Pick: KMMIN Waterproof AirPods Case
Features:
This product has a patent certificate in the EU and the US. It was the first Silicone AirPods Case to be evaluated by IP68. With a highly sealed lid and robust materials, our AirPods case has a waterproof depth of more than 3.3 feet.
This Silicone AirPods Case is constructed of durable, non-toxic, odorless, and soft Gas-Phase Silica Gel, and it supports wireless charging. The hinges on the flip door, on the other hand, are incredibly sturdy and can be flipped over several times without breaking.
Some basic strategies to keep your AirPods safe from water damage:
Keep your AirPods away from damp surfaces.
Before placing your garments in the washing machine, make sure you check all of your pockets.
Powders, beverages, and other solvents should be kept away from your AirPods.
When swimming or taking a bath, refrain from using your AirPods.
Put your AirPods in your purse or pocket as soon as it begins raining.
When not in use, store your AirPods in the case.
Dropping or placing your AirPods beneath heavy objects is not a good idea.
For further protection, accessorize your AirPods.
Concluding statements
If you allow it, water can actually do a lot of damage to your AirPods. If you did indeed dropped AirPod in water, be sure to dry them off as soon as possible.