Category:
How to Lock Apple Watch During Workout and Unlock it
We independently research, test, review, and recommend the best products. As an Amazon Associate we earn from qualifying purchases.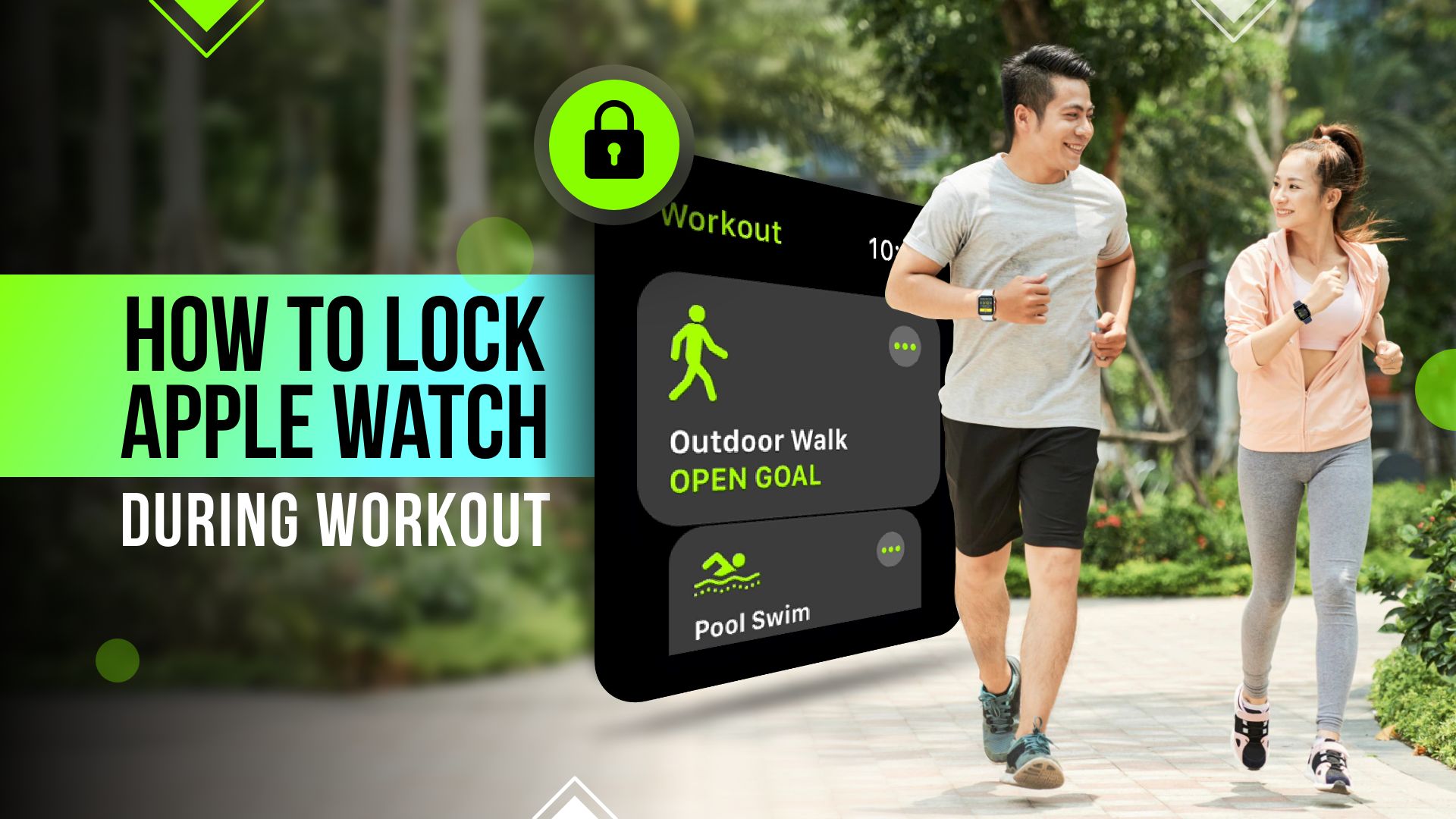 Before we start
Apple Watch is a game-changer in the health benefits it provides users. Especially the workout apps from Apple have elevated the functionality of Apple Watches. However, if the users are not careful, the watch on their hand might become a distraction. Any workout requires focus, and unwanted distractions may make you lose that. So, in this article about how to lock Apple Watch during workouts, we will try to provide a helpful guide. You may follow the guidelines to make the best of your Apple Watch during your workout sessions.
Why it is important to know how to lock Apple Watch during workout
The Apple Watch's built-in Workout app can monitor a variety of workouts, such as swimming, hiking, walking, jogging, and more. Accidental touches during these workouts might cause you to lose attention. It goes without saying that you do not want your Apple Watch to activate other functions while exercising. You may avoid this by following a few simple steps. The best option is to utilize the Water Lock feature on your watch. Let's see how to lock the Apple Watch face by following the instructions below.
How to use the Water Lock feature to lock your Apple Watch during a workout
The Water Lock feature on your Apple Watch is a handy tool. It prevents accidental touch as well as ejects water from the speaker. Although this feature is best suited for swimming exercises, you may use this option manually for other activities. The Water Lock feature activates when you swim. You need to follow the step below to learn how to lock Apple Watch during a workout through Water Lock.
Steps on how to lock Apple Watch screen during workout by utilizing the Water Lock feature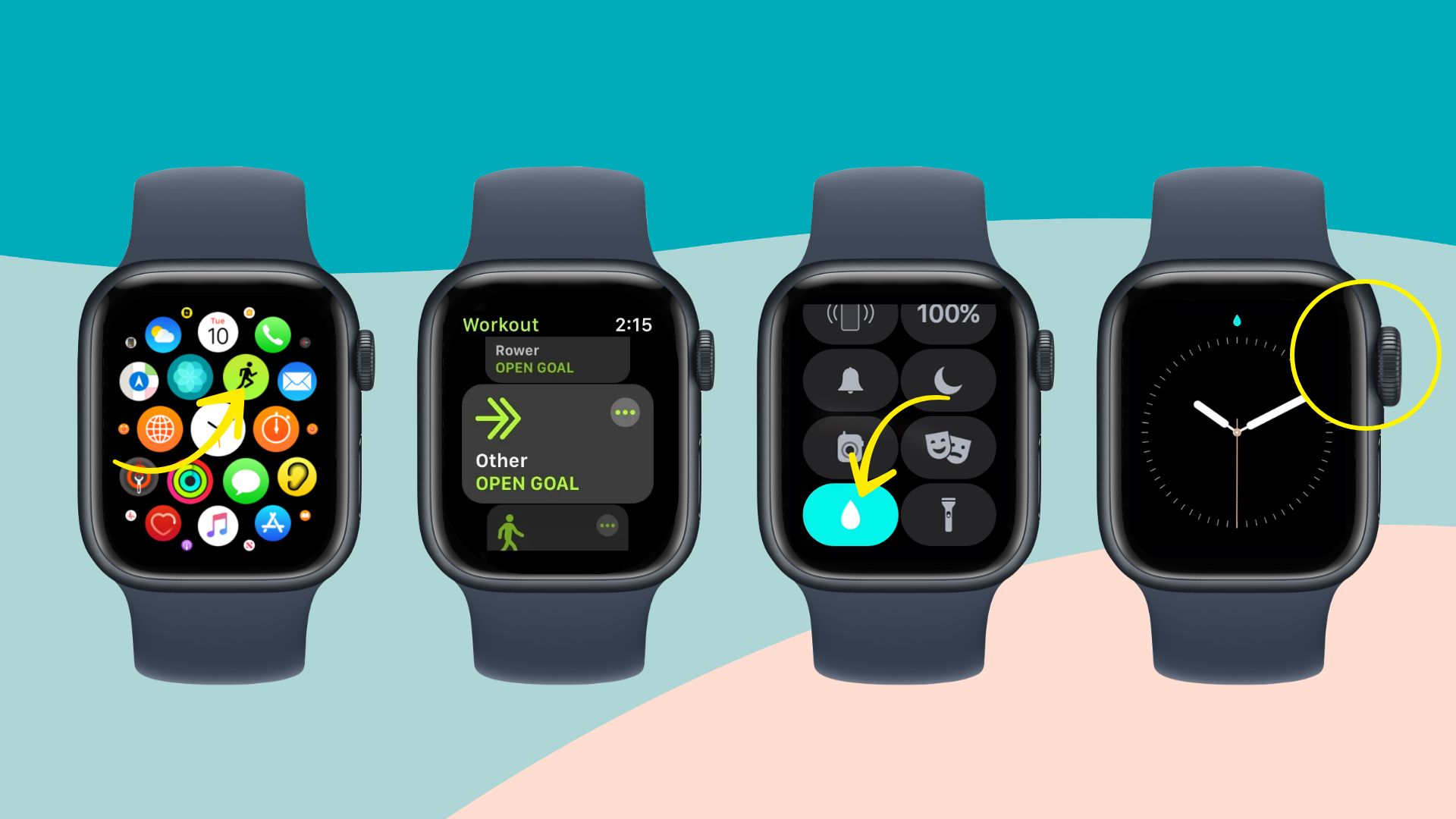 First, launch the Workout app on your iPhone.
Next, choose the sort of workout you want to conduct.
Then, swipe right and select the water droplet icon to use the Water Lock feature.
Do your workout session without any fear of accidental touch.
To unlock the screen, turn the Digital Crown.
How to turn Water Lock on and off on Apple Watch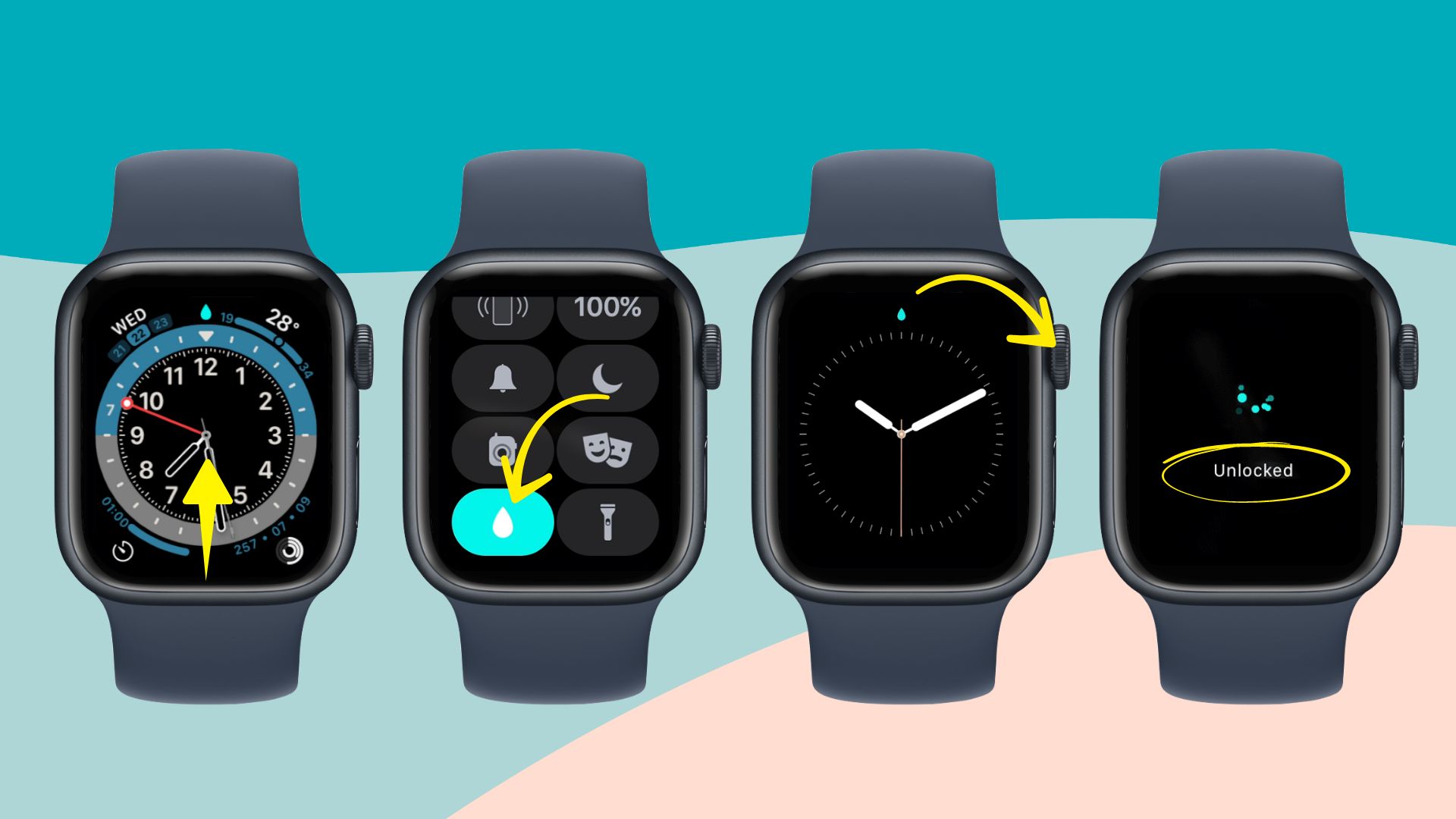 You can use the Water Lock feature outside of your workout time. Hold on to the bottom of the screen until the control panel appears. Scroll down to the bottom and tap on the Water Lock button to lock the screen of your Apple Watch. You may unlock your Apple Watch by rotating the Digital Crown. Keep turning it until you see the Unlocked message on the screen. You will also feel a slight vibration as the Apple Watch tries to remove water from the speaker.
Does the Apple Watch track exercise when locked?
The Apple Watch series can track your exercise data even if locked. The lock function is present to avoid accidental touch. It has sensors that can detect when you are swimming and locks itself with the Water Lock system. This feature does not stop your Apple Watch from tracking data. Once you unlock your Apple Watch, it will update you with the data it has collected during that time.
Furthermore, if your Apple Watch is a cellular model or has a connection through Wi-Fi, it can run other services flawlessly. You don't even need your synced iPhone near you to use the apps on your Apple Watch. With an internet connection, you can use Siri, send and receive messages, make and answer phone calls, use Maps, stream music, and many more.
Can you lock an Apple Watch remotely?
Yes, you can lock your watch from iCloud.com or simply from your iPhone. You may need to lock your Apple Watch if it is lost or stolen to safeguard your data. To lock your Apple Watch, you can open the Find My app on your iPhone and select your Apple Watch. Then you may tap Activate in the Mark As Lost section. Follow the prompts shown to you. After you put your Apple Watch in Lost Mode, it will lock your device and will require a passcode set by you to open it. For further protection, you may want to change your Apple ID password.
How do you stop the Apple Watch from locking while wearing it?
Turning off Wrist Detection in Settings > Passcode will prevent the Apple Watch from locking. It's important to note that a loose band, tattooed skin, or using the Wet or Sleep mode can interfere with the sensor and cause the screen to lock itself on your Apple Watch. In order to use your watch without any issues, make sure to avoid these circumstances.
Final words
The Apple Watch series is an excellent addition to Apple products. The advantages an Apple Watch series has for users outperform any other competition on the market. As these devices are relatively new for many users, it might be challenging to understand all of their features. This article on how to lock Apple Watch during workout and unlock it tries to solve one of the common queries.
You may find more information on Apple devices in our other blogs. One can, for example, discover how to delete podcasts from Apple Watch. In addition, read another post to understand how to free up Apple Watch storage properly.
You can explore our articles about Apple Watch in our Watch section.